FOR ALL PRE-ORDERS OF OUR HALEAKALA GUITAR STRAP, WE WILL DONATE 100% OF THE PROFITS TO THE MAUI STRONG FOUNDATION TO SUPPORT THE PEOPLE OF MAUI EFFECTED BY THE RECENT WILDFIRES.
MAHALO FOR YOUR SUPPORT.

HIGH-GRADE MATERIALS
We only use the best full grain leathers and industrial-grade threads to build our products.

QUALITY CRAFTSMANSHIP
The design of every cut, stitch, and rivet is worked and reworked until it's perfect.
WE COULDN'T SAY IT ANY BETTER THAN RALPH ...
If YOU'VE been squinting at online photos of these straps for YEARS, like myself (& maybe mulling those clever captions) but ya just can't decide - let me tell ya: The work is even more exquisite than it looks. Every detail is master crafted and the leather top quality. The Whiskey Brown version is like some insane chocolate confection in one of those high tone bakeries, the tiny stitching absolutely perfect, and when I adjusted it to length and slung the ol' Rickenbacker into
place it felt like some favorite old leather coat or a hug from that fits-just-right hot stuff honey badger. Yeah, I liked it, can ya tell? I sprung for the extra long tongue (based on another review) but needn't have. But it's made so well I'm keeping it as back-up. Listen, this is one of those material objects that'll bring you joy every time you use it, and be in perfect working order in your estate, after you've made your final bow off the stage. You'll impress your next of kin one last time as they contemplate it. And a year from now, you won't even be able to tell you threw that chunk of dough at it, but you'll have the damn strap. Don't screw up your life by finding some cheap-ass version; get the real one. I'm sorry I waited as long as I did, I really am. This is your music we're talking about - don't dick around! Clear your mind and see which of these really calls to you and place your order. You'll see I'm giving it to you straight. Then you can start plotting for the next one.
~ Ralph Jaszkowski, Anthology Gear Customer
ANTHOLOGY GEAR FAMILY ALBUM
Show off your gear! Send us a picture of you with your Anthology Gear (or just your gear if you prefer) and we'll add you to our Family Photo Album. Email photos to photos@anthologygearwear.com.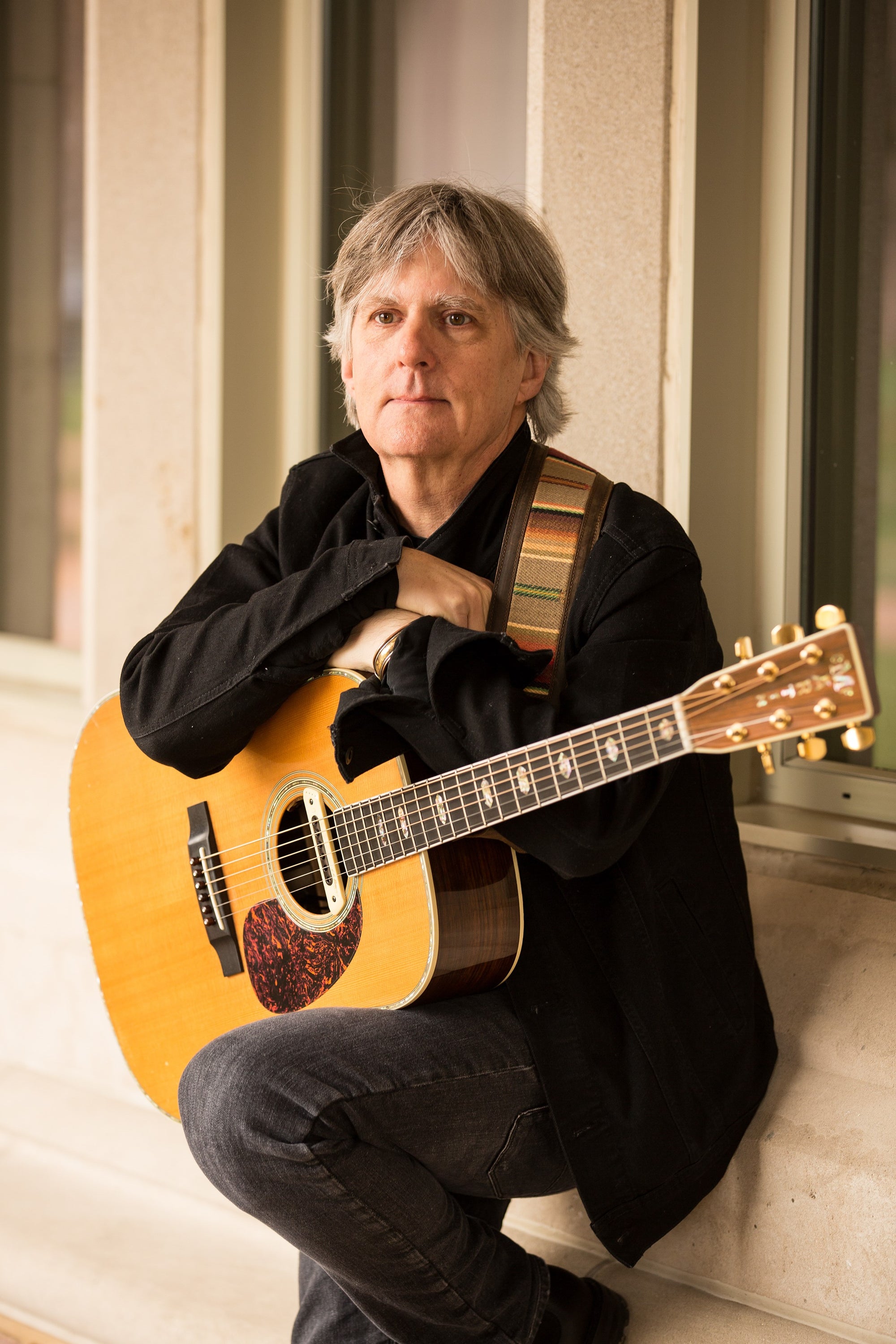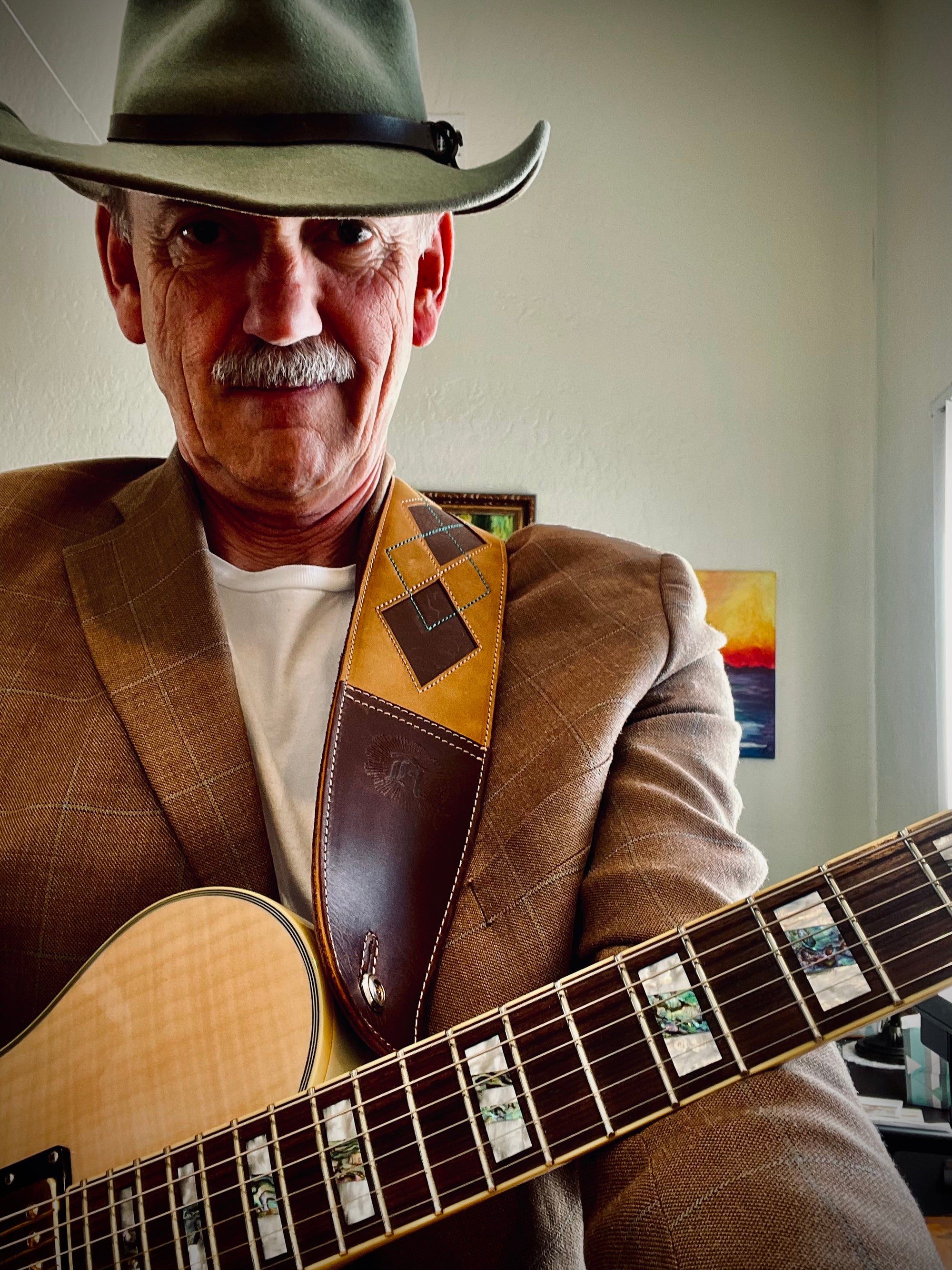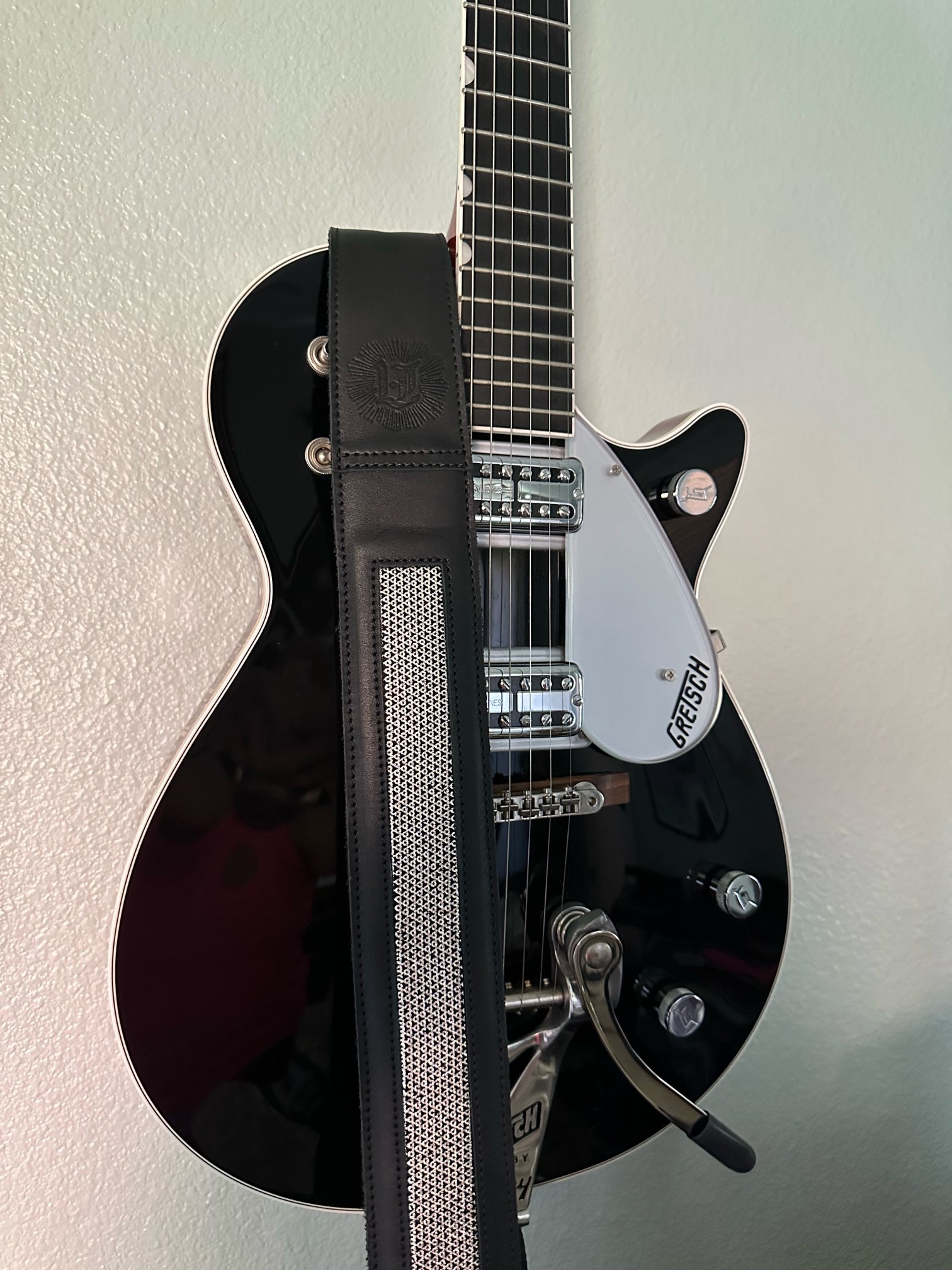 "Using [an Anthology Gear Guitar strap], you immediately recognize that the team behind it cares about guitars and guitar players. It makes you want to put the guitar on."
"It is actually mind blowing to discover the difference a great strap makes in the geometries of playing guitar.  Greater relaxation, and so less fatigue, from better support for the instrument and from the feel of the strap distributing the weight better on my shoulder and back, along with the really perfect texture/friction of the body side leather of the strap makes the playing experience surprisingly improved in several ways, including showing up with greater sensitivity, speed and dexterity, and less stress, so decreased soreness. 
I've been playing steadily for 50 years and had not imagined that a "mere strap" could make such a contribution to my playing experience.  Throw in the fact that it looks bitchin' cool as a bonus.  I hesitated getting one of your straps at first because it seemed a bit expensive for a strap, but OMG, what a great investment!"
- Guitarist David Huber
Perhaps you've stumbled upon this site searching for something different or unique, possibly even something rare and extraordinary that reflects a deep-seated existential yearning to connect your music to the universe.
Or maybe you're just looking for cool leather guitar straps.
Either way, welcome to Anthology Gear. You've come to the right place.
In a word, value. Given this age of strip malls and mega-chains, the term is too frequently misused to mean a bargain, a promotional sticker slapped on something cheap. Anthology was built over on the other end of the spectrum, where "value" is still rooted in what's "valuable" — meaningful, exceptional, personal, meant to endure; like music that touches your soul. Anthology guitar straps, gig bags and accessories are all about creating functional, lasting works of art.
It is the inspired craftsmanship and singular, expressive character one finds in classic guitars that we also strive for in a strap. A visionary curator working with quality construction and commensurately high-level design skills would trump customization.
A piece by Anthology is much more than just another disposable, cookie-cutter assembly line slab of cowhide. Our leather matures and beautifies with use so that, over time, each guitar strap and gig bag melds to the musician using it. Call it fine custom aging: the piece takes on a personality through the individual characteristics unique to you and the road you take it on. By the time you're ready to hand an Anthology guitar strap down to your junior rockers, that heirloom will possess a richness and distinction that can neither be replicated nor exceeded.
And that's the whole point. Anthology isn't "what you see is what you get." Anthology is "what you'll see is where you've been and what you've given." Our value exists to tell a meaningful story about you. To get there, we've poured our heart and soul into everything we make - each guitar strap, stick bag, gig bag - to create a collection of precious canvases for you to paint your story onto.
Hope you sign on for the ride.