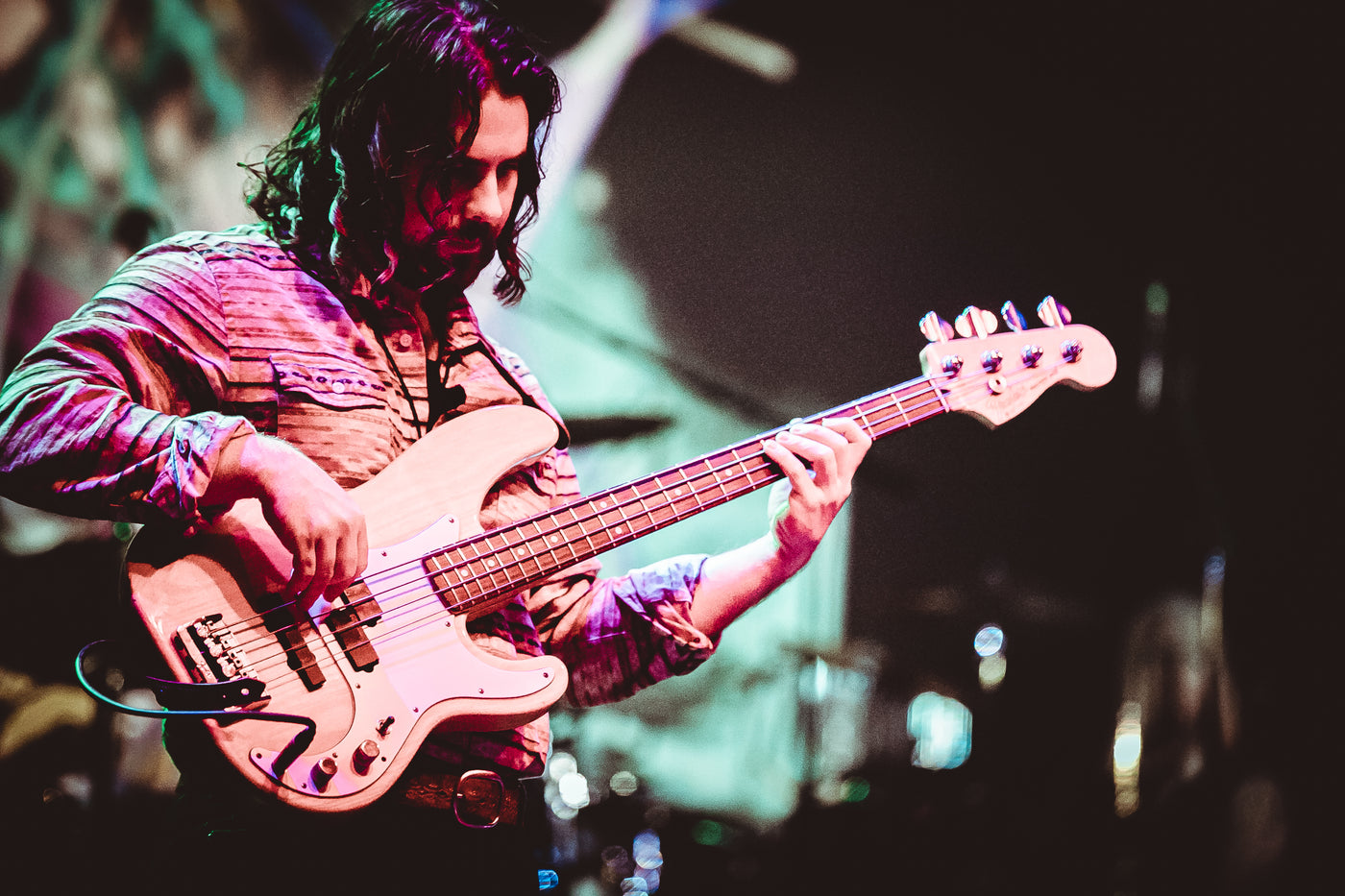 JUSTIN CORGAN
BASS GUITARIST | Devon Allman, Duane Betts, Nicholas David (The Voice), Marc Ford, G. Love, Robert Randolph, Warren Haynes, Chuck Leavell, Dickey Betts, Buck Dharma, Eric Gales, Marcus King, and Jake Shimabukuro
All of your musical heroes have one thing in common, an amazing band that brings their songs to life. The heartbeat of that music is often the bass. As an in-demand international touring bassist, Justin has provided that pulse for many artists including Devon Allman, Duane Betts (sons of Gregg Allman and Dickey Betts), and Nicholas David (The Voice). Throughout his career, he's also played with Marc Ford, G. Love, Robert Randolph, Warren Haynes, Chuck Leavell, Dickey Betts, Buck Dharma, Eric Gales, Marcus King, and Jake Shimabukuro.
Justin developed a devotion for playing bass under the direction of his father. He continued his music education earning a Jazz degree. The combination of a soulful spirit and training from a talented troupe of musicians translates effortlessly across multiple genres.
When  not supplying the low end, Justin enjoys going on mission trips with his parents' non-for-profit, fishing, camping, and Sunday BBQ.