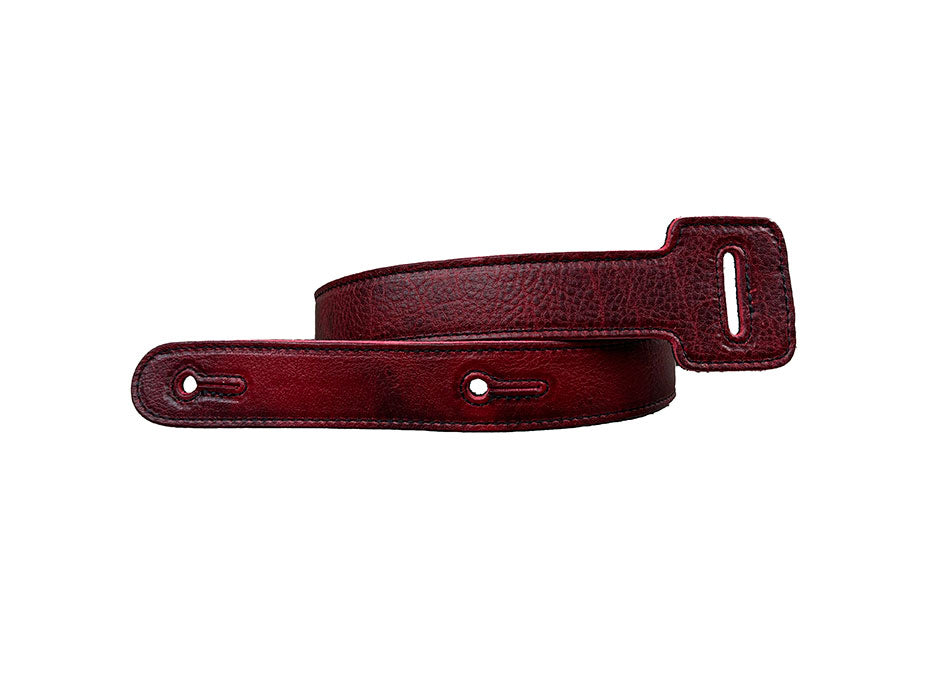 Jumbo Tongue Strap Extension - Canyon Rouge
The name may sound like a Rolling Stones tribute band, but these useful accessories are simply eight inches longer than our standard Anthology Gear Wear guitar strap tongues, for when you need to go big — and we carry them in every color to match.
After all, when it comes to what feels right, sometimes more is more.
The "tongue" is the extension piece of a strap, and weaves through the slots on the body of the strap offering a variable strap length. The Jumbo Tongue is a longer version of our standard tongue and adds an additional 8" to any of our straps. (Except Blackwood, which uses a buckle system instead of the tongue system). 
The Jumbo Tongue in Canyon Rouge leather matches the following straps:
The Reticent (Canyon Rouge)