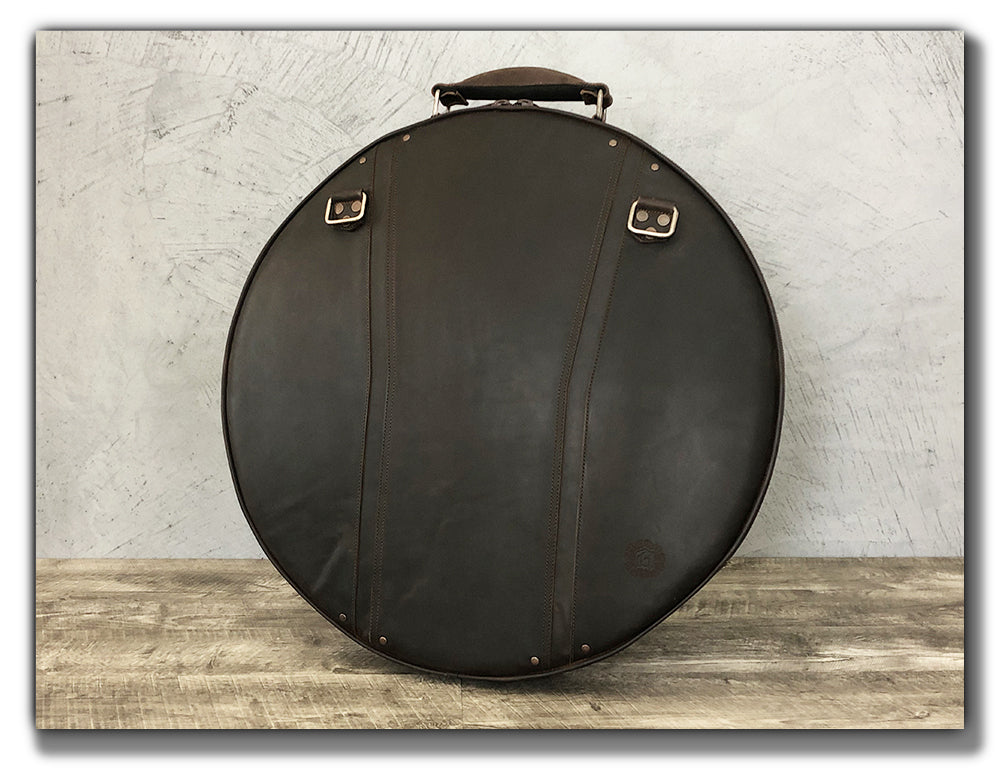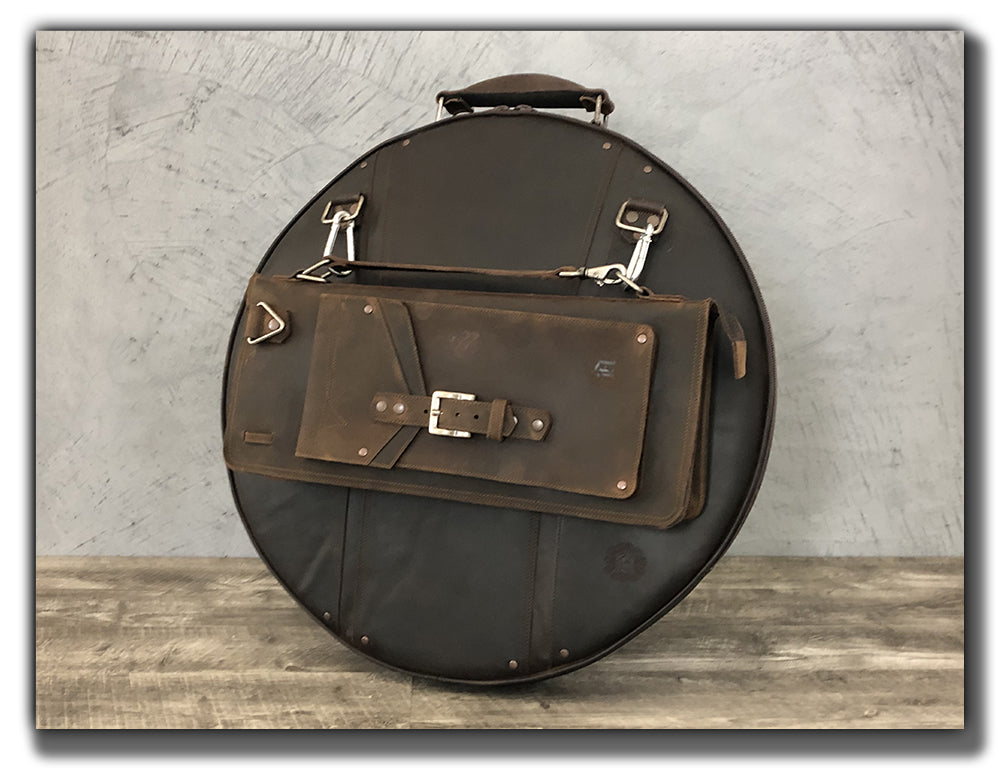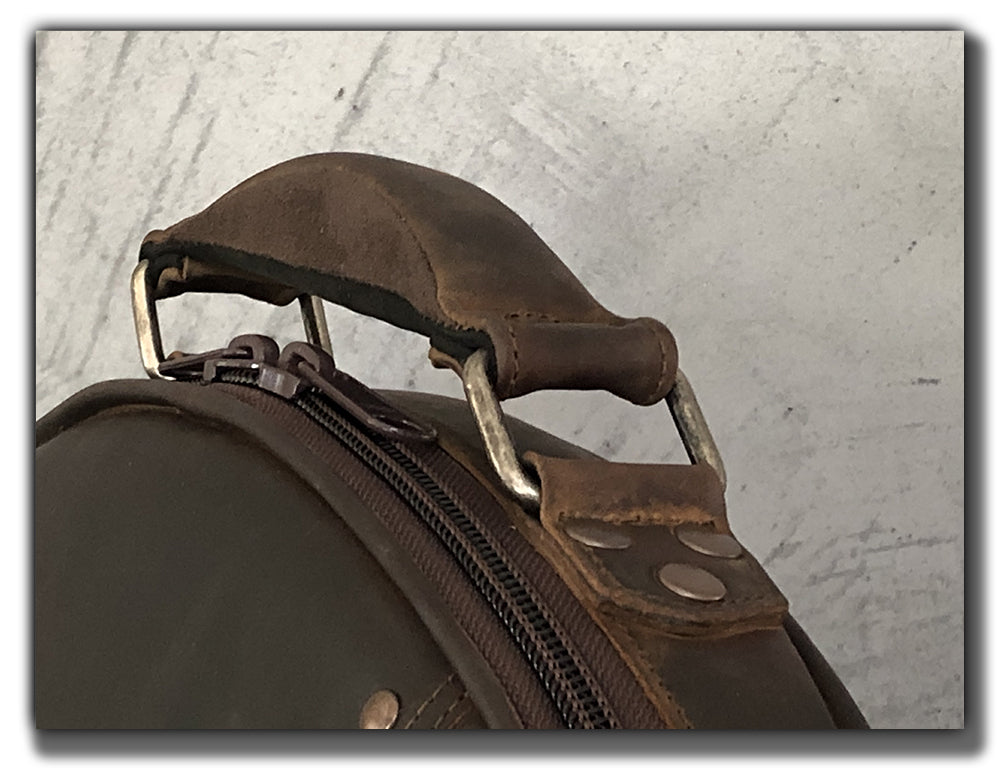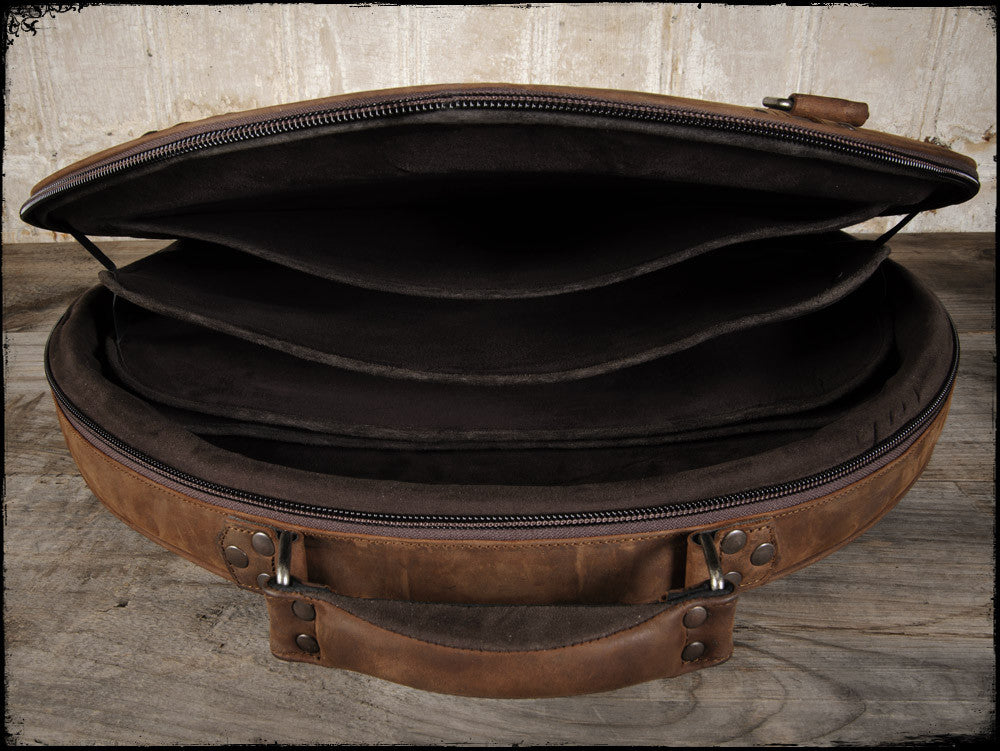 "The Seville" Cymbal Bag - Whiskey Brown
Cymbals are a drummer's exclamation points. When you luck into a genuine rhythm master on the kit, those precise bursts and crashes become guitar riff punctuation, pushing you forward, super-charging your playing — a contribution we value all the more knowing how drummers select and care for their cymbals with the same degree of obsessive intensity a guitarist focuses on maintaining his amps and rig.
In fact, a great drummer can lift everyone and everything higher while, without rock-solid hands on the kit, forget it. Nothing is happening.
How they do it, we don't know, but the paradox of drummers is that they have to let loose like there's no tomorrow while also holding it all together without the slightest lapse. And they consistently do so without a rest and without a net, because drummers are the net for the rest of us — and we fall back on them all the time. Despite this indispensable role, they get taken for granted way, way too much, but guitarists know better than anyone how drummers ace the tightest tight rope act in music. Especially playing live.
The indefatigable brilliance of a great drummer, and how they add subtle textures and dynamic intensity to shape a song, is something we depend upon and cherish so completely, it was essential that we honor these fellow road warriors with a functional and beautiful Anthology Gear Wear tribute — in this case, The Seville cymbal bag, ideal for transporting and safeguarding that precious gear.
Musicality with that much style and technical skill warrants some leather swagger.
Features:
Pliable, shock absorbing exterior cage for maximum protection
Rugged full-grain leather
3 dividers in main compartment
1 20" interior pouch
3 Padded removable shoulder straps
Straps for over the shoulder, and backpack-style carrying
Highest industrial grade thread
Rivet support at stress points
Industrial grade zippers
Thickly padded soft interior with high-grade, ultra plush suede
Padded ergonomic handle, steel reinforced at the body for durability
The Seville drum stick bag can be attached to the front of the cymbal bag with our optional carabiner clips
Weight: 8 lbs.
Diameter:

23" large compartment (will hold up to 22" cymbals).
20" Interior pouch for smaller cymbals