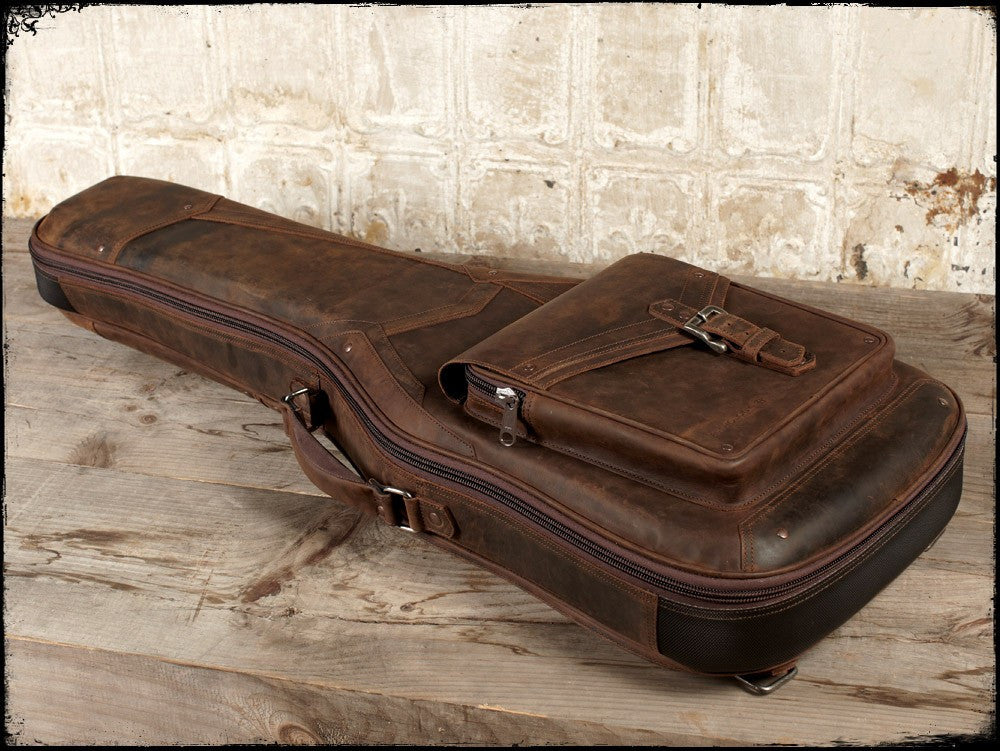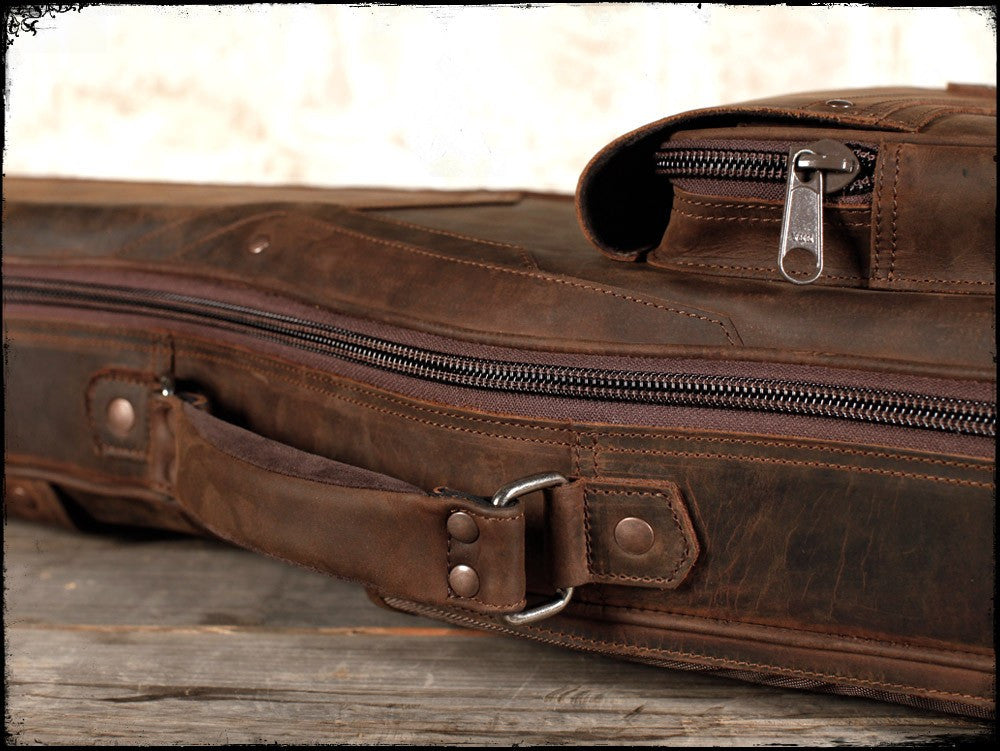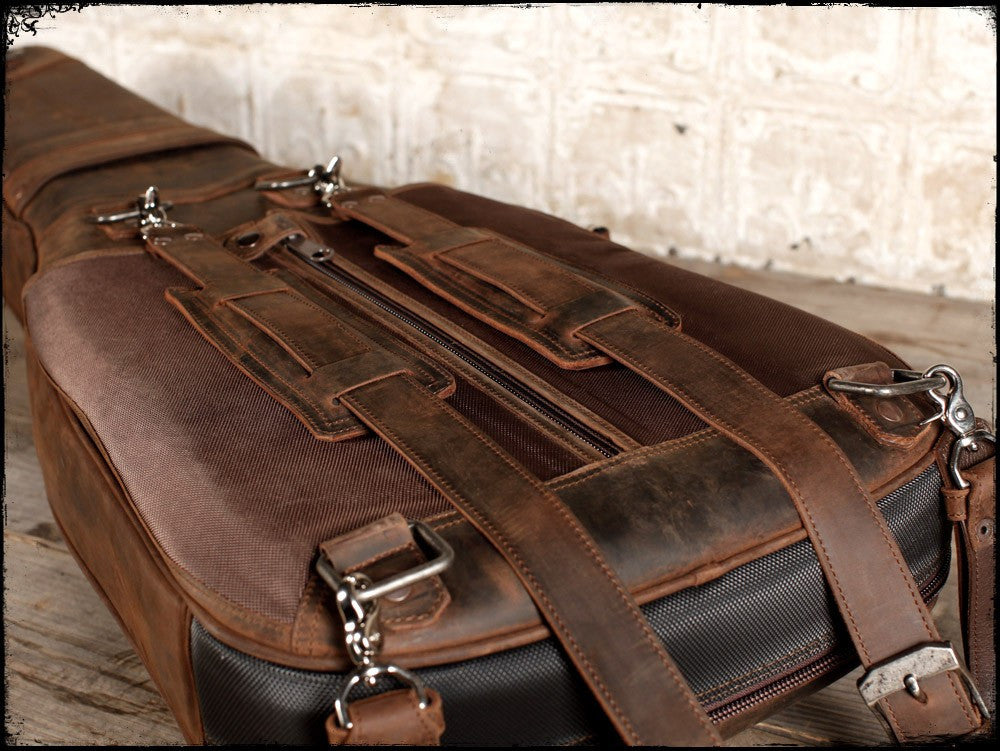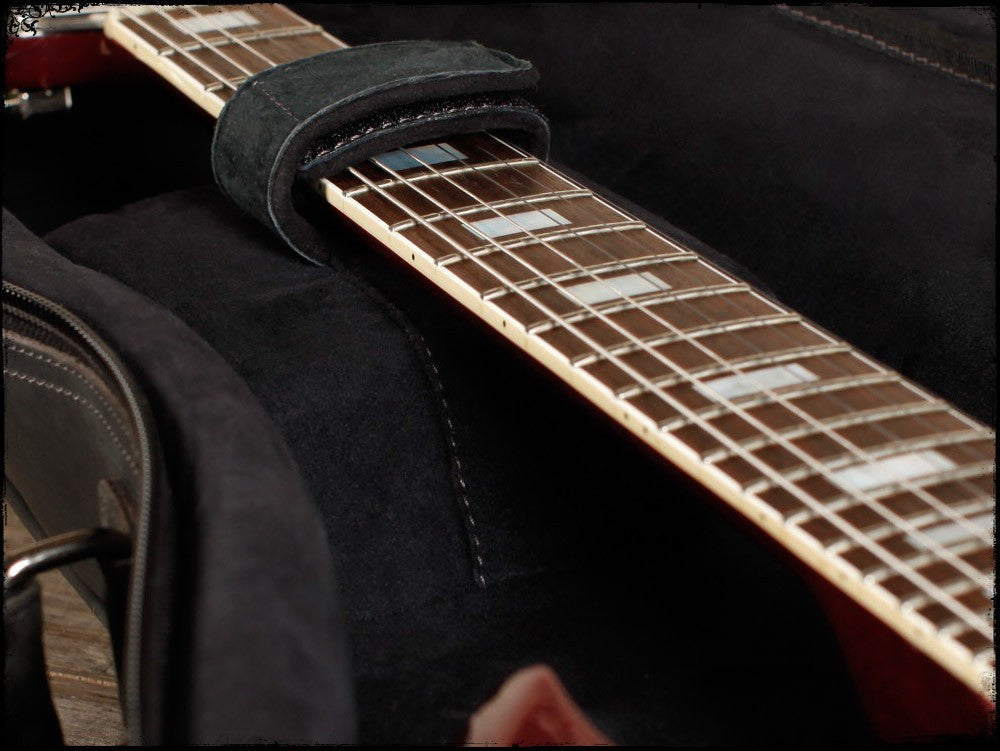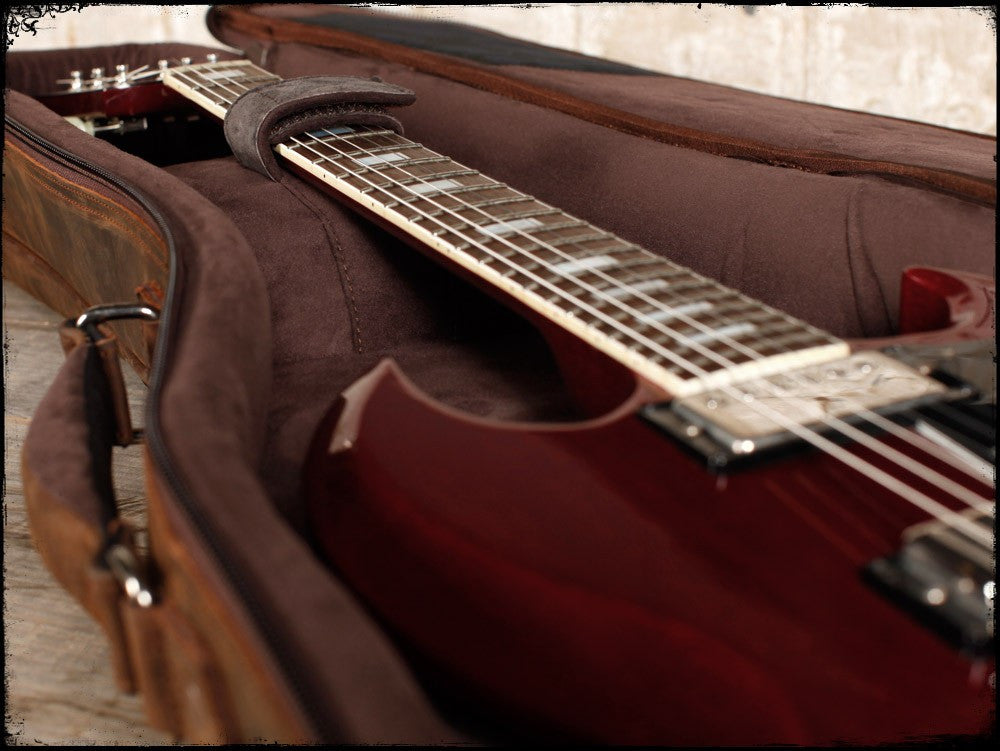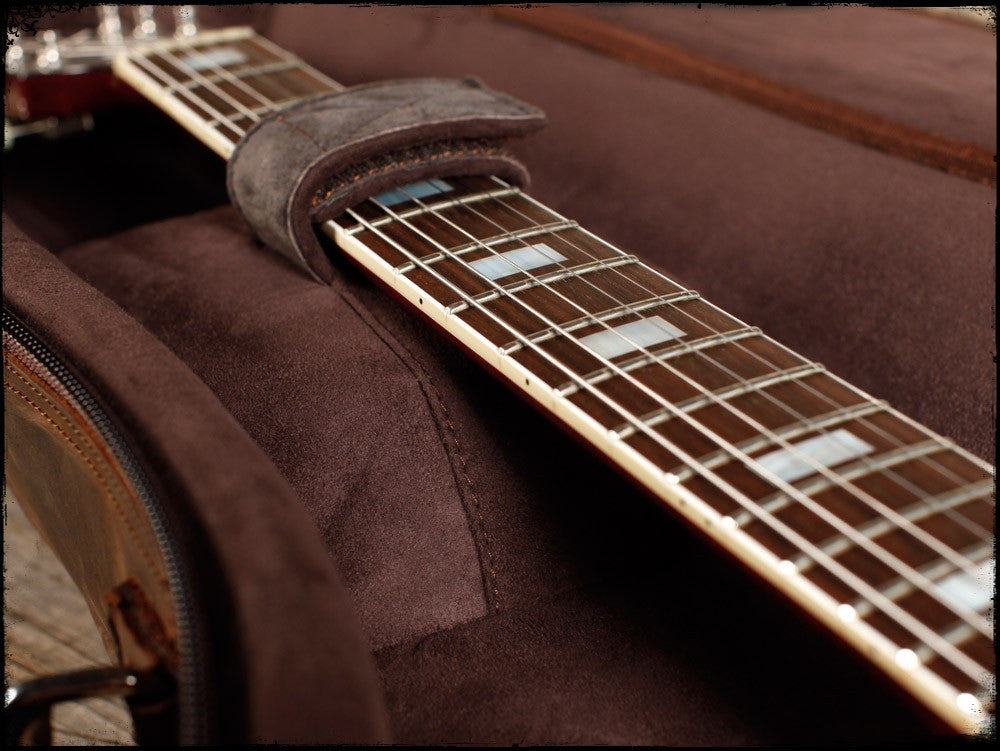 "The Revelator" Electric Guitar Case - Whiskey Brown
"The Revelator" Guitar Case
With certain things, I can accept the average, the disposable, the standard issue. Pretty good is good enough.
Just not with my guitars.
For me, it's music, but no matter what the pursuit, when an interest becomes a passion we steadily increase our investment of focus, discipline, and commitment naturally. Driven by self-expression, not status symbols, we luck into a purity of purpose that elevates our life above the mundane at least a little bit — something that gets us burning the midnight oil and jumping out of bed faster in the morning. With a lot of hard work and some talent, we then hopefully reach a point on that climb where vistas we could never have seen from a lower vantage point come suddenly into view, expanding our horizons, enlarging our world, encouraging us to scale even higher.
The experience is like a revelation.
Capturing what that means for me — and for so many other rabid, uncompromising players making the ascent with six strings and a tube amp — is what Anthology is all about. And, yes, part of that journey is throwing off commonplace equipment for gear that reflects and serves our exceptional passion in a meaningful way.
And if Anthology has a master thesis to date, this is it: The Revelator.
Designing guitar straps proved even more fulfilling than I anticipated, but in the course of that process I found myself itching for a larger canvas. I was inspired to tackle a piece that could stand more completely on its own as a synthesis of all of the Anthology qualities. So like molten steel in a blast furnace, those inspirations, attitudes, materials, and aesthetics were poured into every layer, stitch, and rivet of The Revelator — completing an emphatic statement of style and individuality, a commanding coat of armor and leather coat for your instrument.
Basically, I was determined with The Revelator to hold what holds your guitar to a higher standard. The resulting labor of love, obsession, and precision was designed to be both "a work of art" (to invoke the admiring words of some grateful owners) and a rigorously sturdy, protective piece — a monument you carry with you, onward and upward.
"The Revelator" was designed as a special hybrid between a gig bag and a hard shell case. Inside "The Revelator" leather guitar case, your guitar sits in a bed of comfort. Outside, like a hard shell case, "The Revelator" affords total protection under the most extreme conditions.
Built for standard body electric guitars, ie. Les Pauls, Tele's, Strat's, etc. If you have questions about whether your guitar will fit, see dimensions below.
LEATHER ELECTRIC GUITAR CASE FEATURES
• Thickly padded soft interior with high-grade, ultra plush suede
• Pliable, shock absorbing exterior cage for maximum protection
• Neck support system with stabilizing strap
• Multi-pocket front pouch (10.5" x 10.5" x 2")
• Padded ergonomic handle, steel reinforced at the body for durability
• 2 padded removable shoulder straps
• Zippered back pouch for sheet music or laptop
• Interior protection pads at headstock and tail peg
• Highest grade full-grain leather
• Highest industrial grade thread
• Rivet support at stress points
• Heavy duty zippers
Dimensions:
Weight:
• 10 lbs.
Exterior:
• Length - 42"
• Width - Lower Bout 16"
• Depth - body 6", incl. pouch 8"
Interior:
• Length - 40" (neck only 24")
• Width - 14"
• Depth - 3"