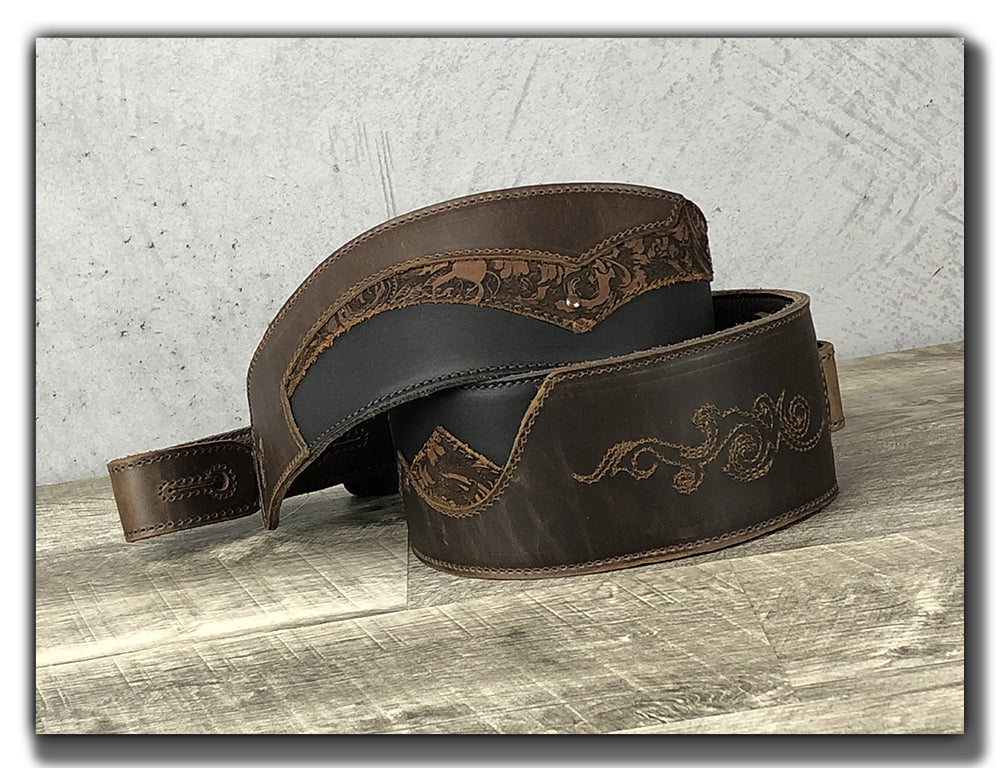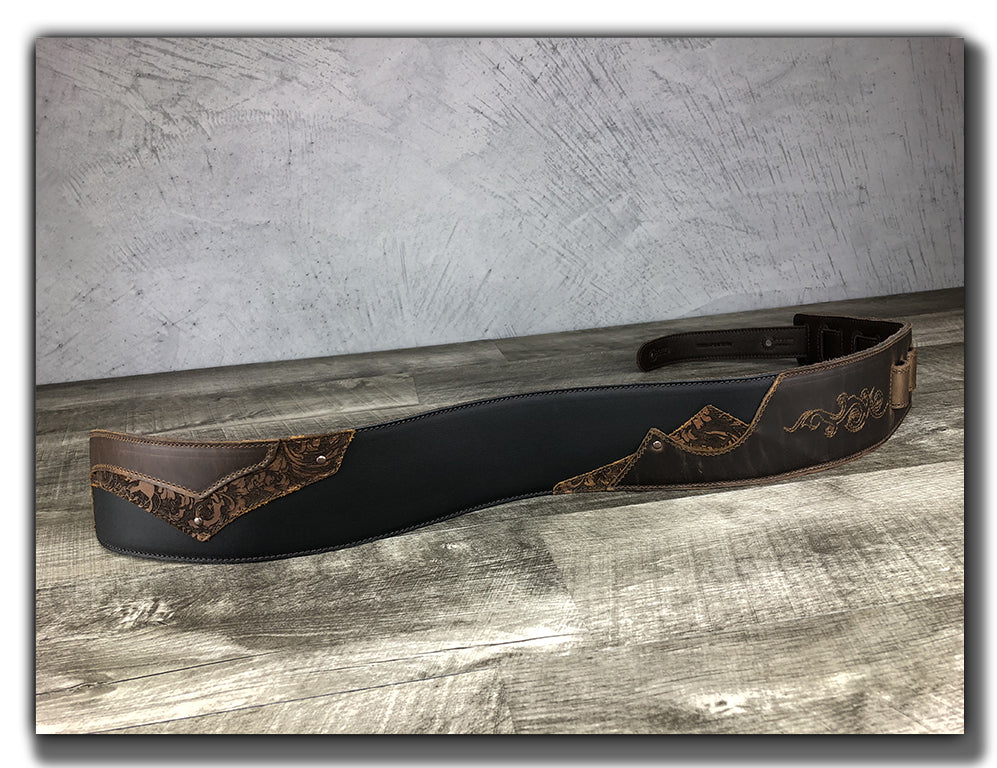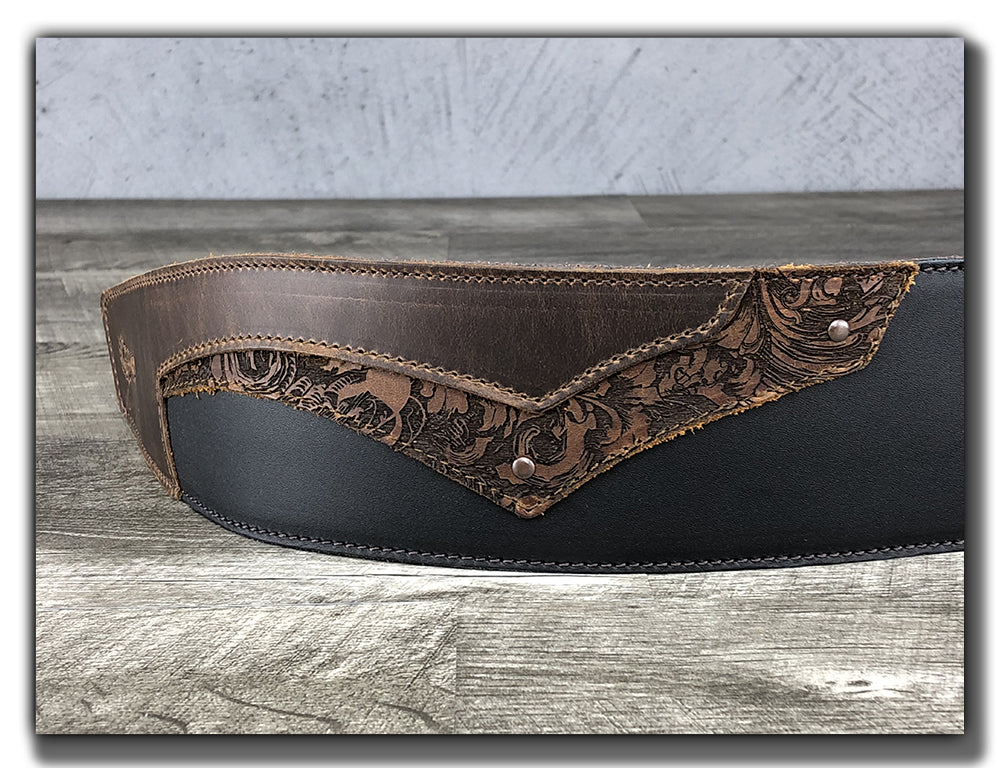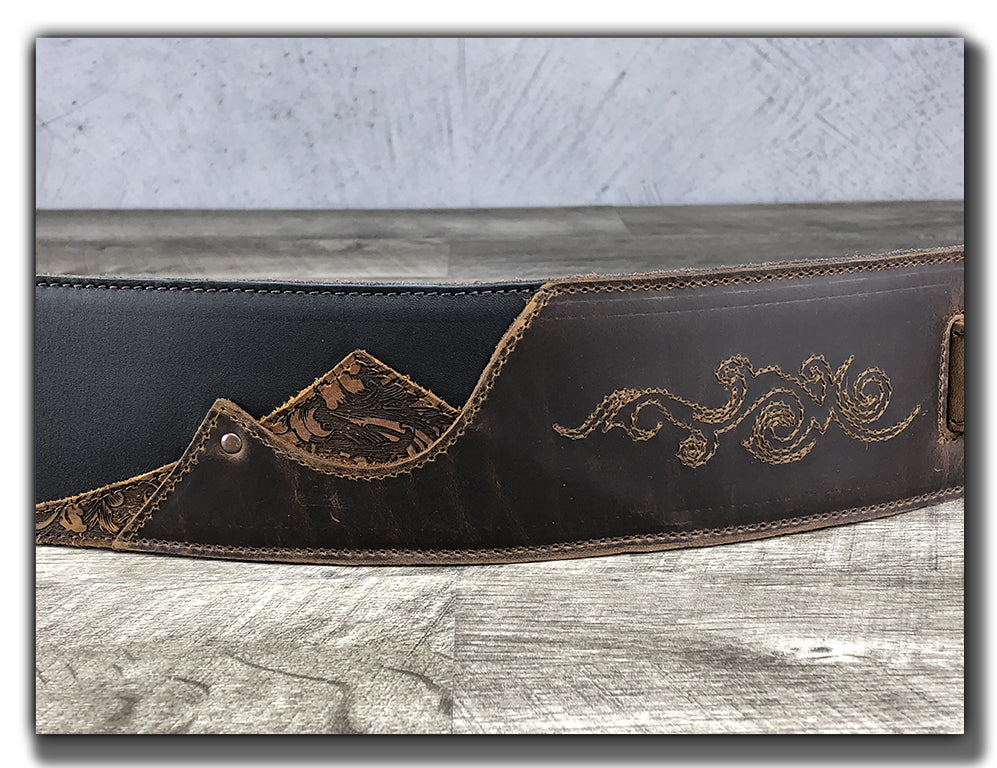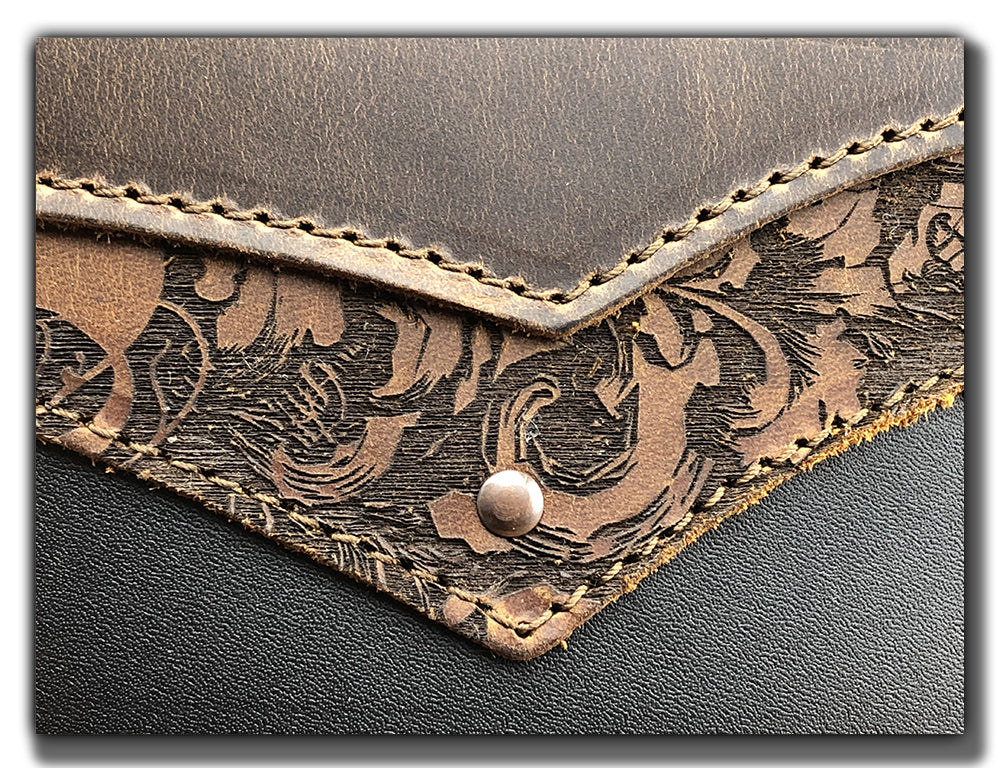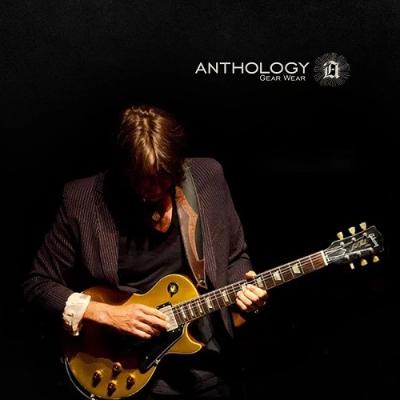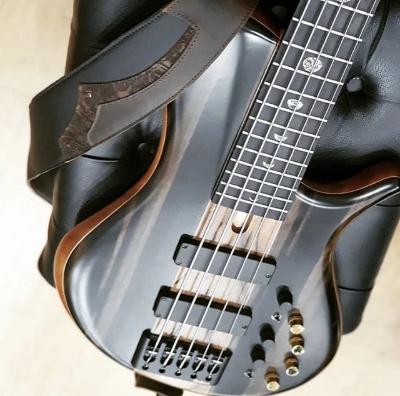 Shadowlands - TriTone Leather Guitar Strap
Shadowlands
The highest levels of creative fulfillment lie off the beaten path. Way off. Always have, always will. With no guide and no guarantees, it takes a lot of confidence to wander off and trust you'll get there. Confidence and faith. Or total denial. (Actually, it's pretty remarkable what can be accomplished with total denial — definitely an underrated worldview.)
This is why there are explorers and there are entertainers. While entertainers are everywhere, flocking to immediate approval, the relatively rare explorers heed the distant call of what we all want found but only they can locate.
When their search succeeds, they return with what makes music matter.
For me, it was involuntary. I don't consider myself revolutionary or delusional, but given the way the music biz demands organized shelves of neatly canned, clearly labeled product, I soon found myself fleeing for where the category-resisting rebels hide out.
Call it the shadowlands.
From the earliest stages of my relationship to music, I've sought transcendence, to be transported to new spaces where I can stretch out and plant my flag. Whether those flying colors end up saluted by others is not my guiding concern. Recognition and appreciation are gratifying, sure, but clamoring for them strikes me as a dead end distraction.
So I've thrown my lot in with the explorers. But I don't want to put anyone down. Believe me, I like earning a buck. I tried signing on for the backing band gig with a radio-friendly artist. I just couldn't do it — couldn't play for pay. To stay alive, my creative spirit needs to remain unshackled. Like a shark, my playing needs to keep moving.
Discipline, chops, and technique open more routes in the shadowlands, yes, but you can't let them inhibit the journey. Thinking can get in the way. Sometimes a discovery happens in a single moment. Even in a single note. Players talk about getting in the zone or in a groove. The antenna just hits a frequency and it all seems to come from somewhere else, like a trance. You reach a place beyond yourself — and when that realm far afield from the limitations of the familiar is suddenly accessed, the biggest standing ovation or magazine cover could never compare. There is no map, but more discoveries always remain if you follow the radar of your natural gifts with hardnosed devotion.
So I explore the shadowlands, lost in my instrument.
GUITAR STRAP WIDTH:
Available in 3" width

GUITAR STRAP LENGTH:
Strap adjusts from 39" - 54" (See our blog post for Tongue Tying Tricks)
For a long guitar strap (adjusts from 54" - 63"), add optional Jumbo Tongue (sold separately)

Full Grain Leather  All Anthology leather guitar and bass straps are hand-made with the absolute finest quality full-grain leathers in the world. Our leathers are chosen for their ability to fully distribute the weight of the guitar across the strap, for a more comfortable playing experience on those long gigs.

Your guitar strap may feel a little stiff at first - that's just the thickness and strength of full grain leather. Like a new pair of high quality leather boots, you need to break it in. The more you wear your guitar strap, the softer it will get.

To top it off, our leather burnishes and beautifies with use. All of our leather guitar straps have their natural marks, scrapes and scars, which means they have loads of raw, rugged personality.

Padded for Comfort  Our leather guitar straps are not only great looking, they're also super-comfortable. Between two layers of full-grain leather, we use a high-density, premium padding to maximize comfort without sacrificing strength. Although not as thick as some padded guitar straps out there, our premium padding will not break down over time. We give the guitarist the best of both worlds, a streamlined padded guitar strap. Comfortable and durable with style!

Industrial Grade Thread  Even better, we use only the strongest industrial grade threads, the same threads used to make parachutes and airbags. That's strength you can trust.

Satisfaction Guaranteed  All leather pieces offered by Anthology are protected by a 30-day full satisfaction promise from the date of delivery, which guarantees a full refund as long as the product is returned in new and unused condition. All leather pieces have a 25 year warranty against all defects in materials and workmanship.
What's the Right Guitar Strap Length?
If you're buying as a gift and don't have access to measure the current strap, or you just can't wait until you get home to take the measurement, there are several factors to consider:
The main functional issue with respect to buying a guitar strap online is getting the length right. Our straps are measured from attachment hole to hole. The best way to determine your ideal length, or that of the musician you're buying for, is to measure the previous strap. If you don't have a strap to reference for whatever reason, we've assembled some general guidelines for length (supplemented with this friendly disclaimer: if you find our standard strap is too short, you can always add a jumbo tongue).
Elements to consider:
1. Player height and weight:
• In general, players who are 6' and under, and average weight, should be fine with a standard length strap.
• Players over 6', or with more weight, could use a jumbo tongue.
2. Electric or acoustic:
• Because acoustic guitar bodies are deeper, guitar players 5'10" and over will likely prefer a strap with the jumbo tongue.
3. Placement of attachment pegs:
• The strap attachment peg on the guitar can be in a couple of places. On some guitars the peg is at the top of the bout; on others, it's placed where the guitar neck meets the body of the guitar. In the case of the latter, a few more inches will be needed, and a jumbo tongue might be the way to go.
4. How low or high the player holds their guitar:
• If the player is a rocker, with their guitar a bit below the waist, a jumbo tongue might be the way to go.
• If the player holds the guitar from the waist up, our standard length strap should do the trick.