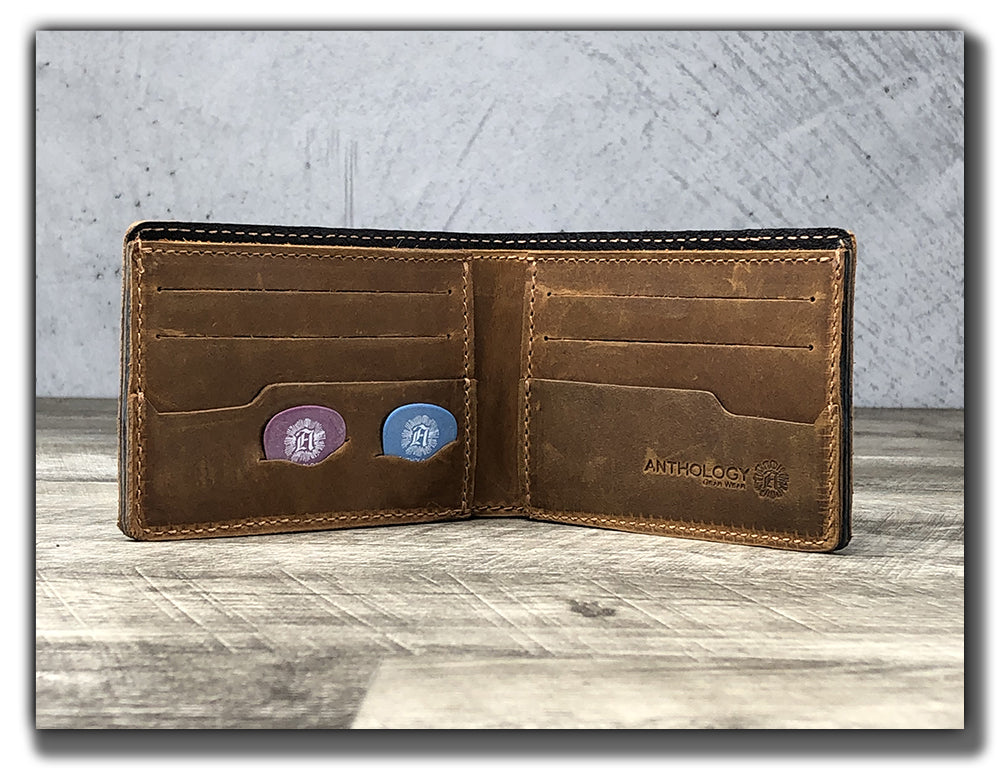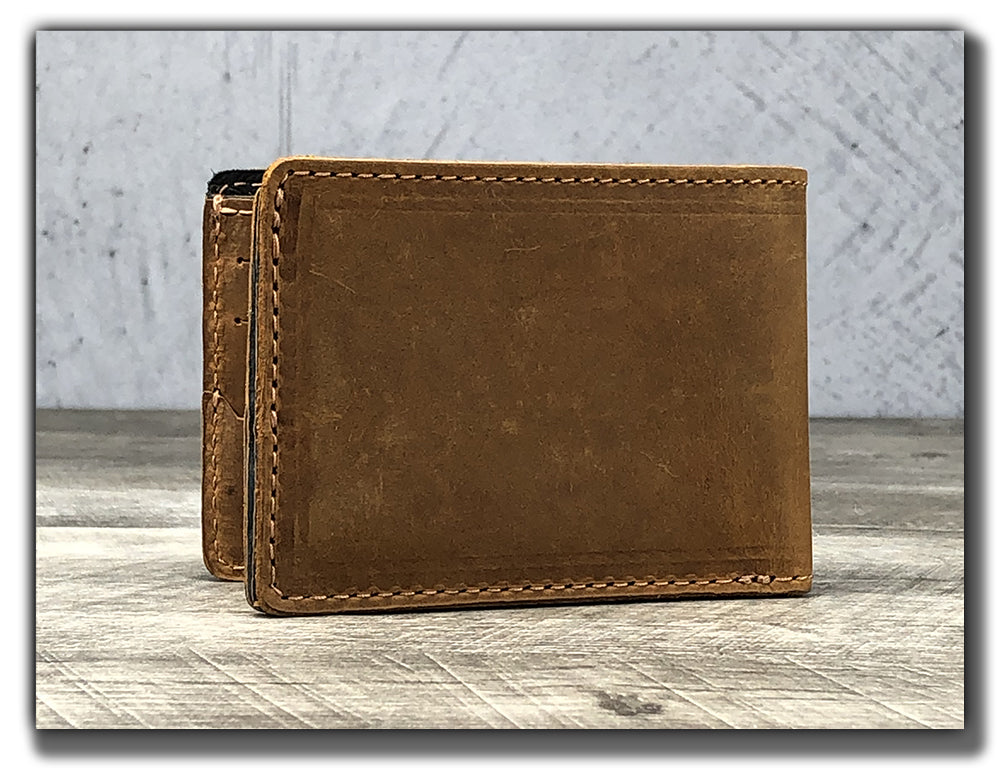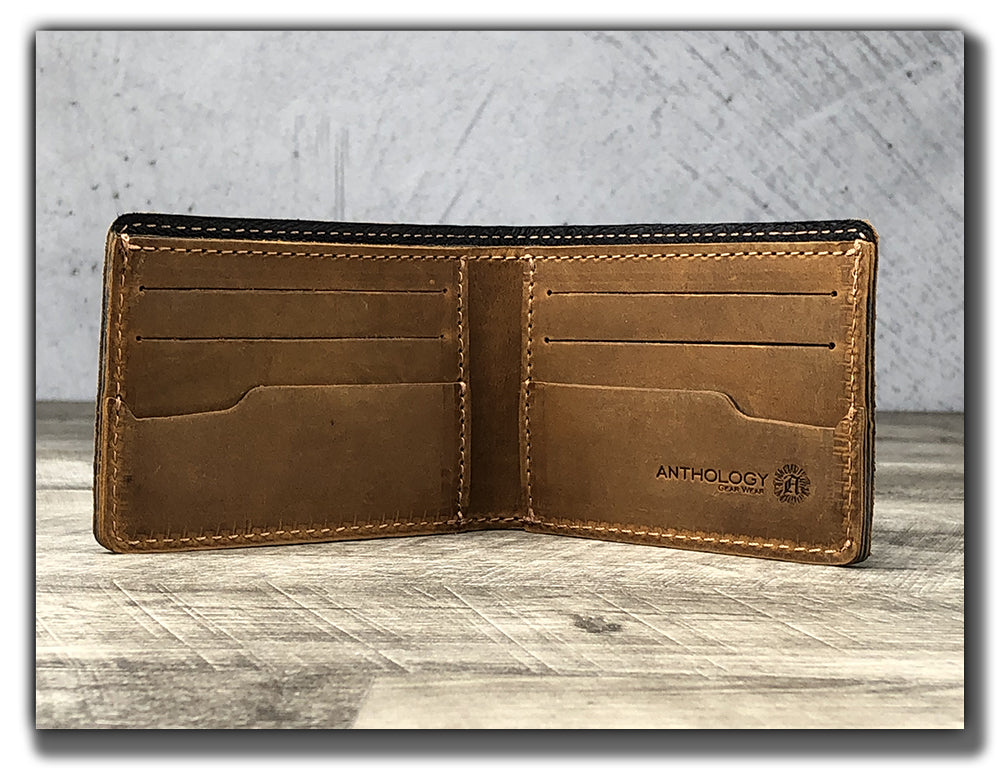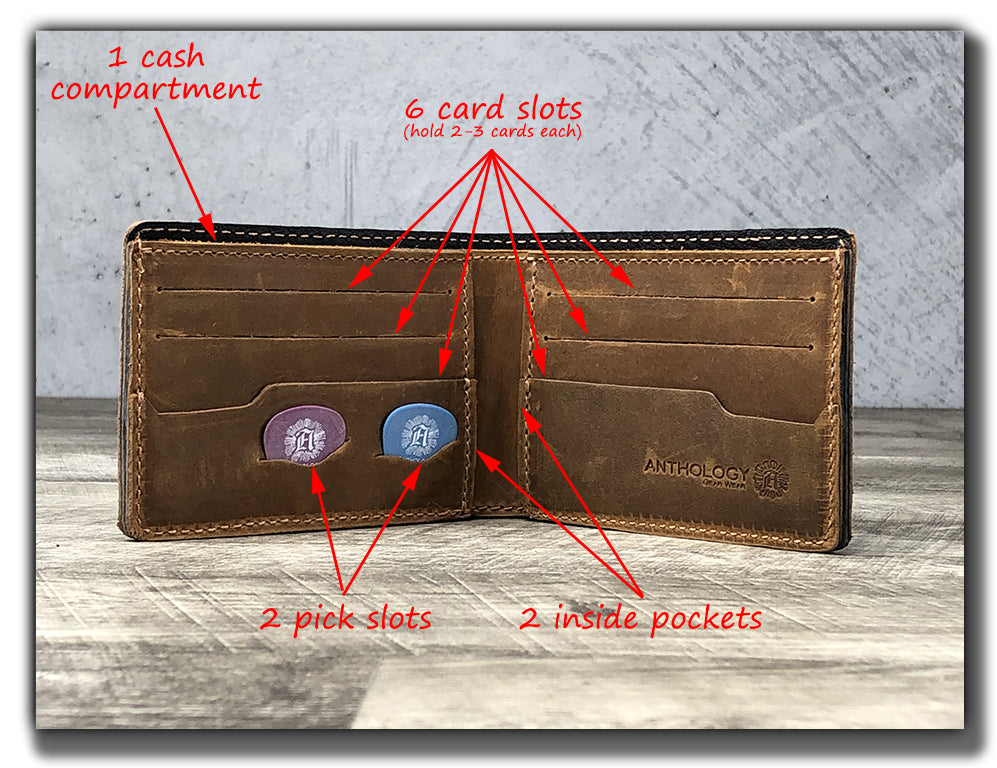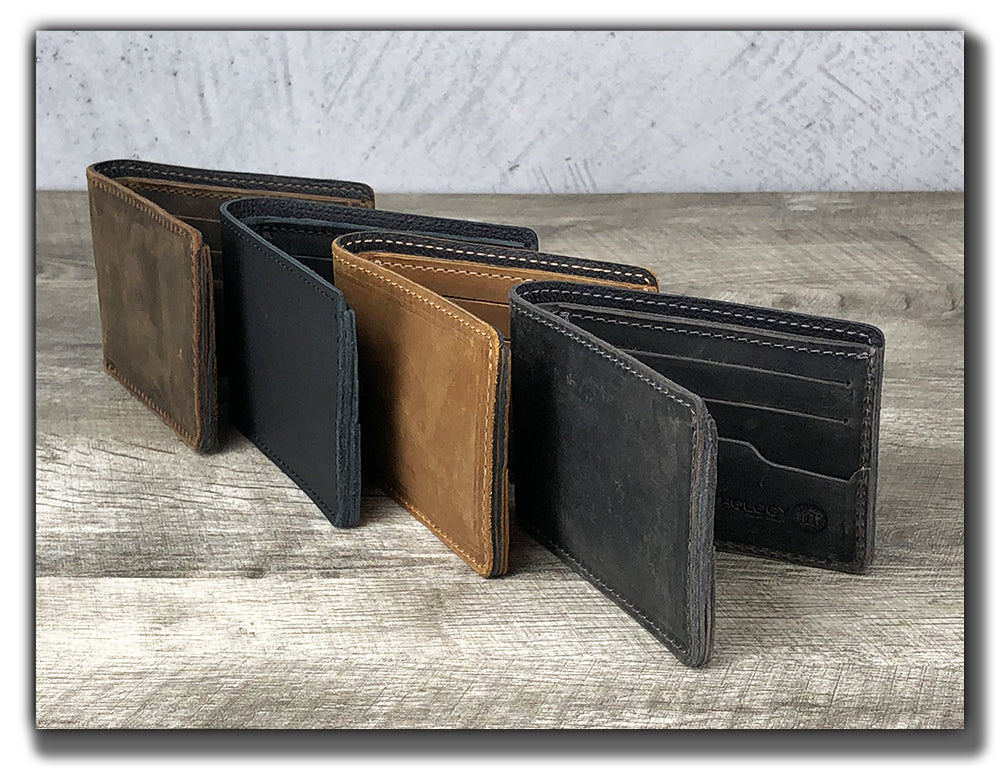 Minimalist Bi-Fold Wallet (With or Without Pick Holders) - Tobacco
With or Without Pick Holders:
With Pick Holders
In stock
We don't talk about it nearly enough.
Yet this sinister syndrome strikes every day, all around the world. For any player, it's only a matter of time. For others, the condition is even chronic.
Whether in the next five minutes, five hours, five days, or five months, at some point, you will find yourself needing to play guitar but suffering from PDS.
Pick Disappearance Syndrome.
Well, it's time we finally took off the gloves and aggressively stamped out this terrible affliction. Here at Anthology, we're throwing a wicked one-two punch with our selection of pick wallets. These powerful, proven*, stylish antidotes fit conveniently in any pocket to ensure that multiple guitar picks are rolling with you at all times.
(*Side effects may include euphoria, relentless strumming, amplified confidence, extended jamming, excessive soloing, spontaneous gigging, creative stimulation, and sleep loss. If you find yourself playing guitar for longer than 24 consecutive hours, immediately contact your doctor. If you find yourself playing guitar for longer than 48 consecutive hours, immediately contact The Guinness Book of World Records.)
Together, we can defeat PDS once and for all.
GUITAR PICK WALLET FEATURES
Our guitar pick wallets are made to last, using the absolute finest full-grain leathers and the strongest industrial grade threads. To top it off, our leather burnishes and beautifies with use. All of our leathers have their natural marks, scrapes and scars, which means they have loads of raw, rugged personality.

• Slots for 2 picks
• 6 simple card slots - Each can hold 2-3 cards
• 2 deep inside pockets
• 1 simple cash compartment
• Dimensions: 4.5" x 3.25"
Satisfaction Guaranteed  All leather pieces offered by Anthology are protected by a 30-day full satisfaction promise from the date of delivery, which guarantees a full refund as long as the product is returned in new and unused condition. All leather pieces have a 25 year warranty against all defects in materials and workmanship.