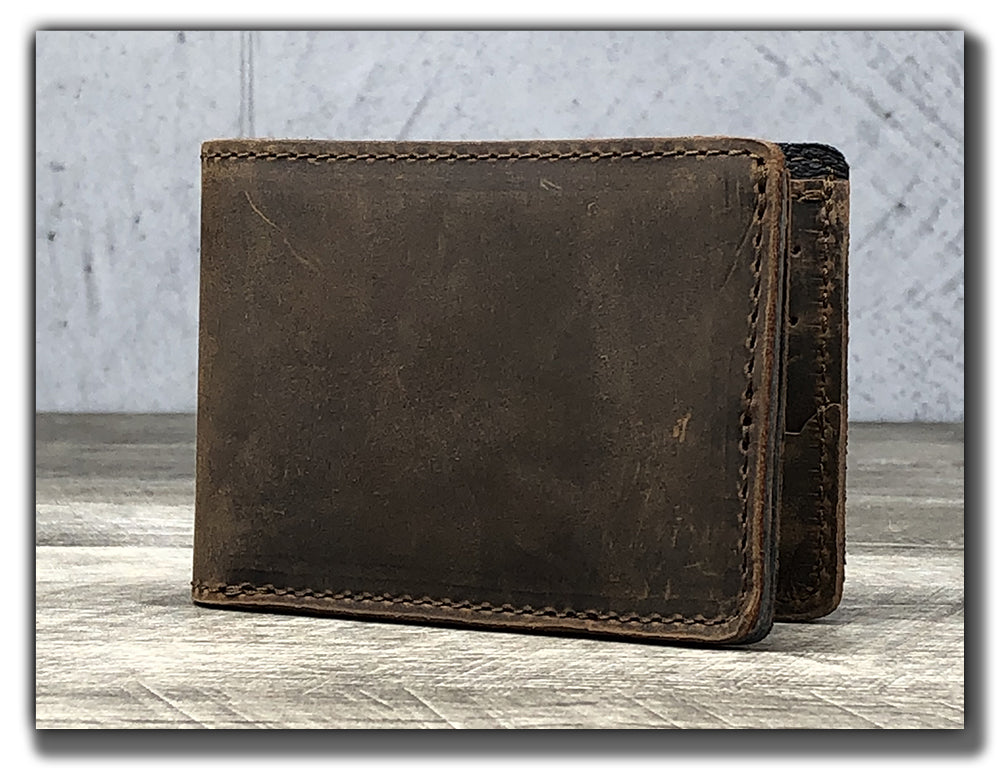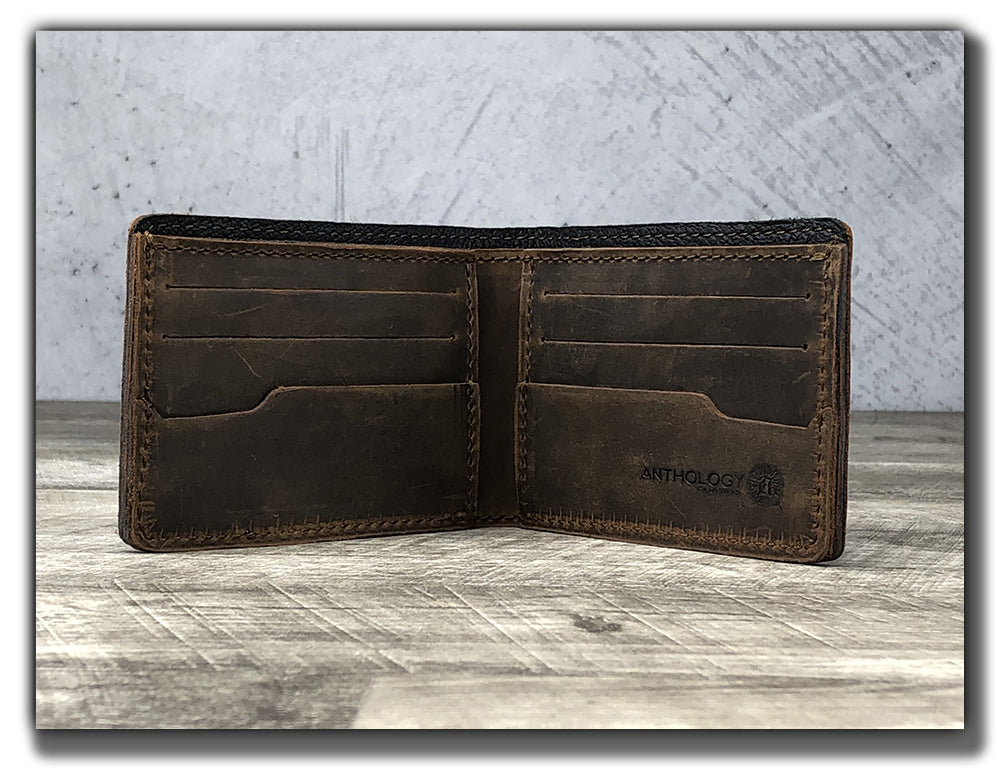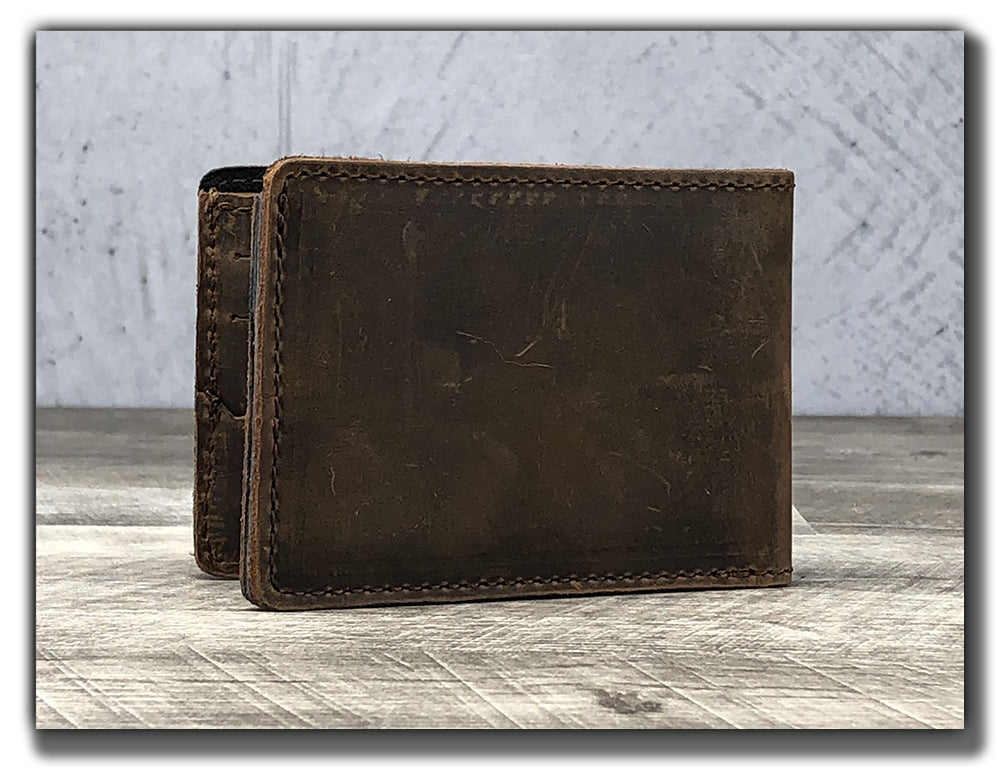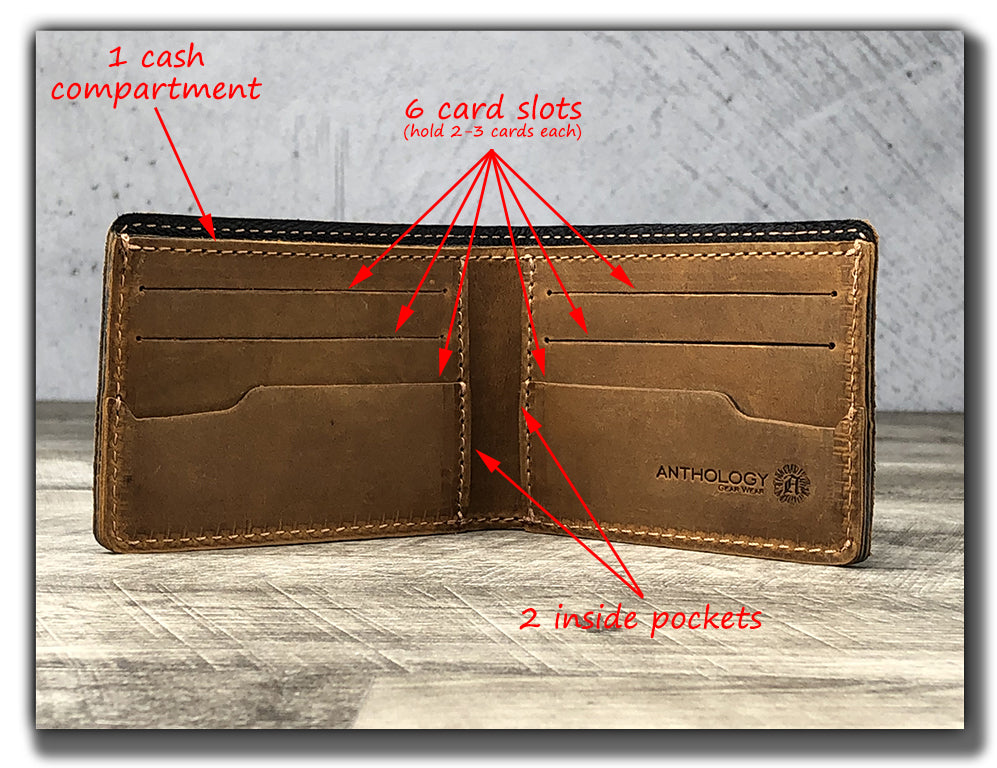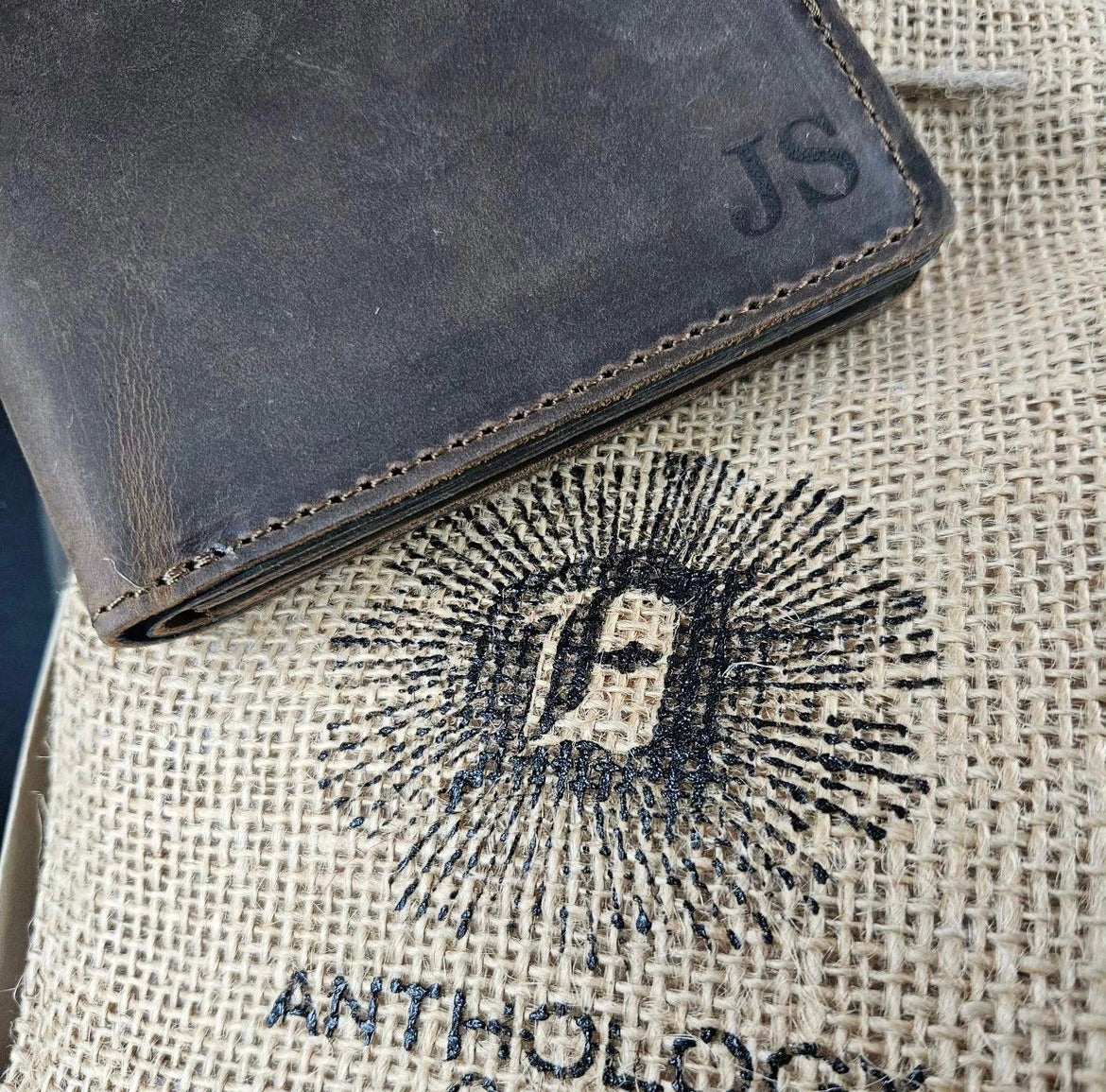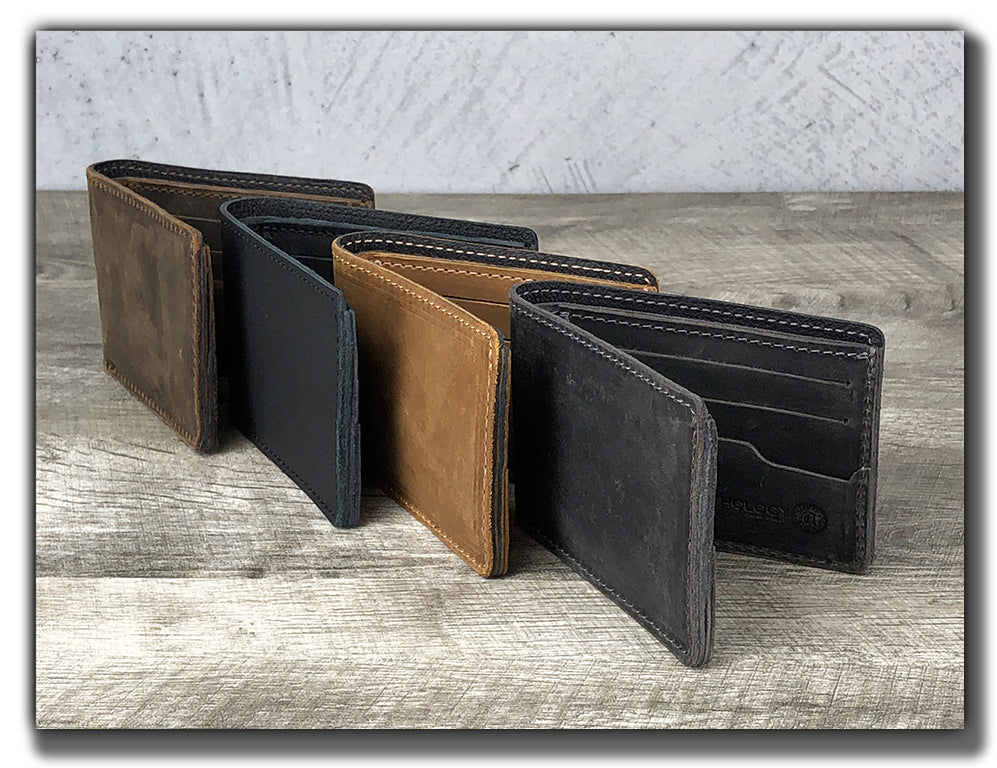 Minimalist Leather Bi-Fold Wallet - Whiskey Brown
MINIMALIST LEATHER BI-FOLD WALLET
Our leather wallets are made to last, using the absolute finest full-grain leathers and the strongest industrial grade threads. To top it off, our leather burnishes and beautifies with use. All of our leathers have their natural marks, scrapes and scars, which means they have loads of raw, rugged personality.
MINIMALIST LEATHER WALLET FEATURES
• 6 simple card slots - Each can hold 2-3 cards
• 2 deep inside pockets
• 1 simple cash compartment
• Dimensions: 4.5" x 3.25"
Satisfaction Guaranteed  All leather pieces offered by Anthology are protected by a 30-day full satisfaction promise from the date of delivery, which guarantees a full refund as long as the product is returned in new and unused condition. All leather pieces have a 25 year warranty against all defects in materials and workmanship.