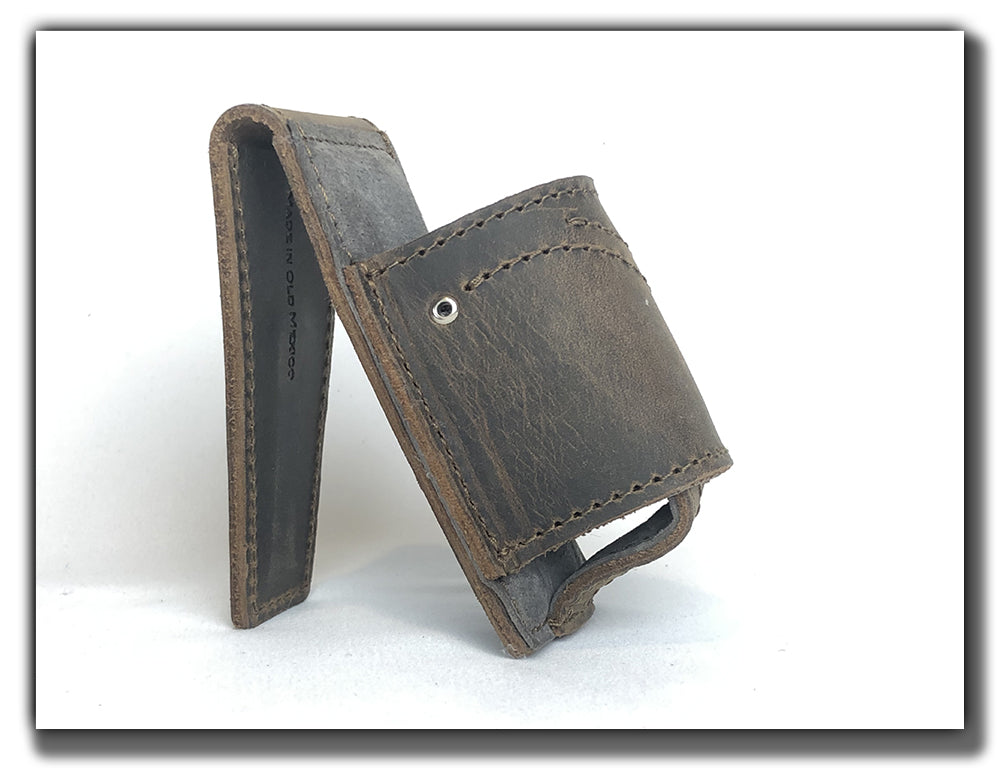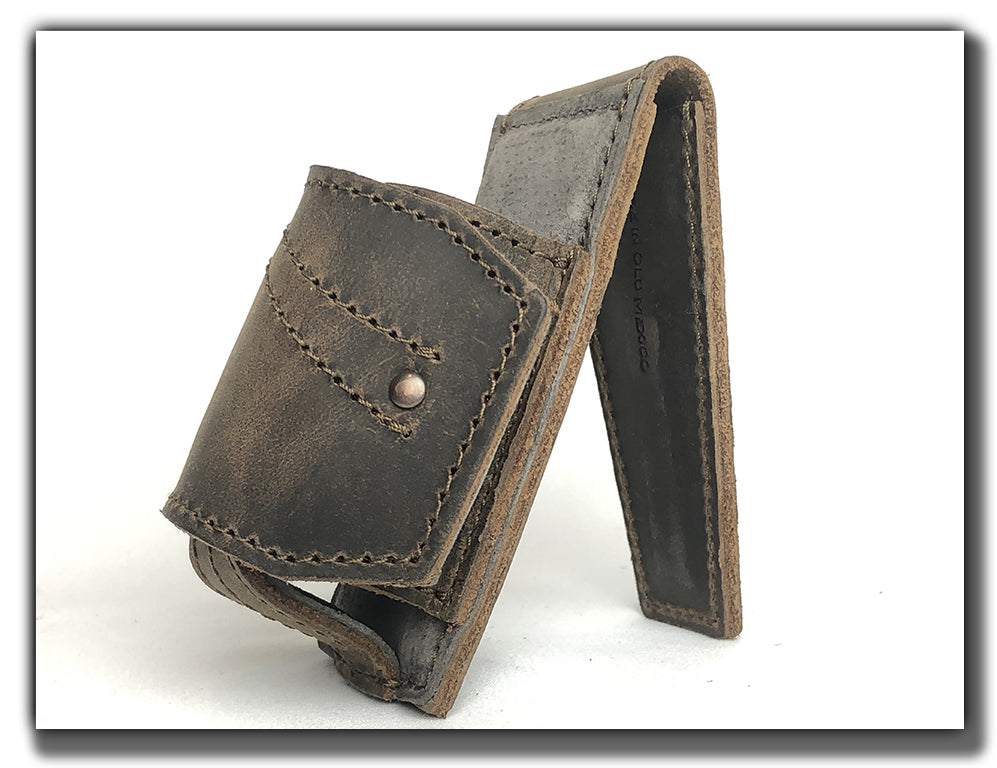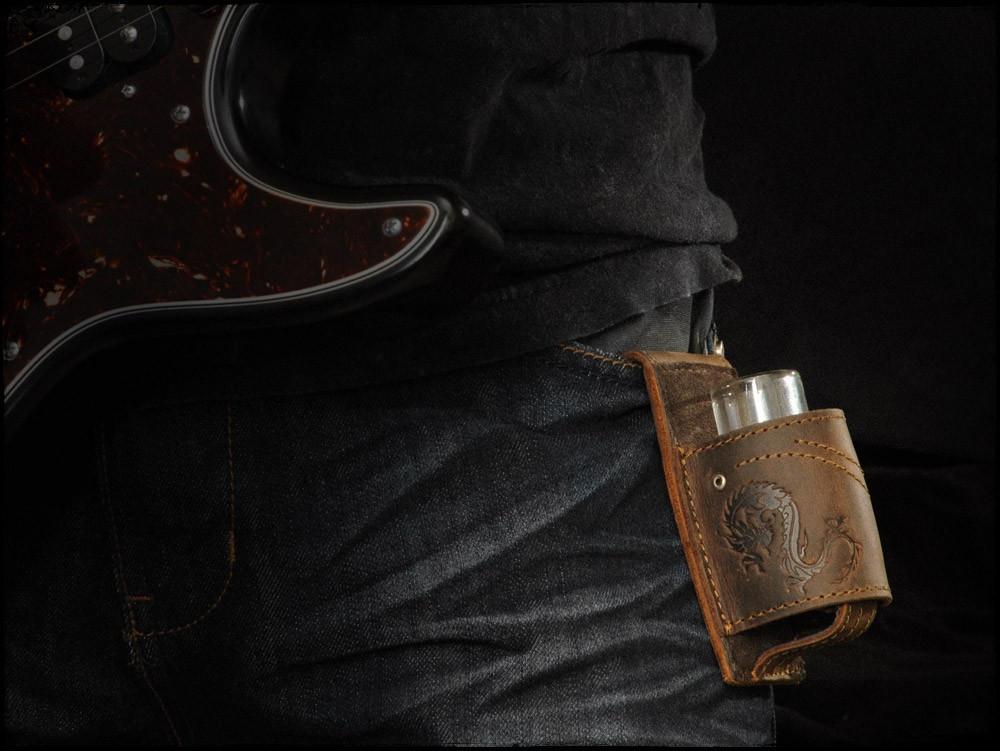 Slide Holder - Whiskey Brown
The feverish, dripping sweat of the blues, the raw dirt-under-your-fingernails grit and soul — you can't get that served anywhere better than straight from the bottle.
And by bottle I mean, of course, bottleneck slide. From guttural growl to piercing cry, nothing else is as sonically eloquent on the subject of heartache — among other human conditions that compel urgent, impassioned expression. Yes, inspired slide playing is always more nuanced and affecting than what mere words or chords can ever articulate.
Not that your slide has to be glass. Could be ceramic or brass, stainless steel, aluminum, or chrome, or even just a dirty old piece of PVC piping. But if it feels right and resonates the tones and sweet, soaring sustain that suits your sound, well, more than just an extension of your hand, that slide is now part of your voice.
And like your voice, you never want to lose it — you want it right there and always ready, especially when playing live.
So easy-access was the driving objective behind our sturdy and simple yet distinctive and distinguished slide holder design —
Like a stepping razor, it may be a small, but it cuts big.
Our Slide Holder adjusts to any size slide, large or small, and hangs nicely from either your belt, or pants pocket with a magnetic closure.  Pouch size is adjustable via both horizontal and vertical Velcro adjustments.