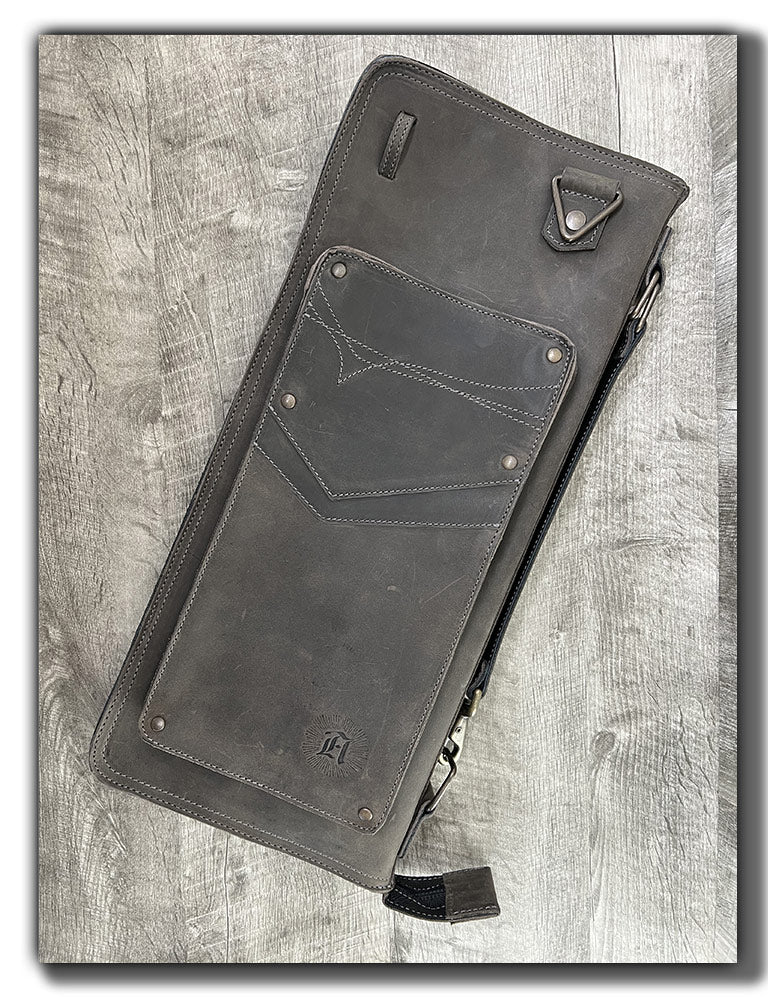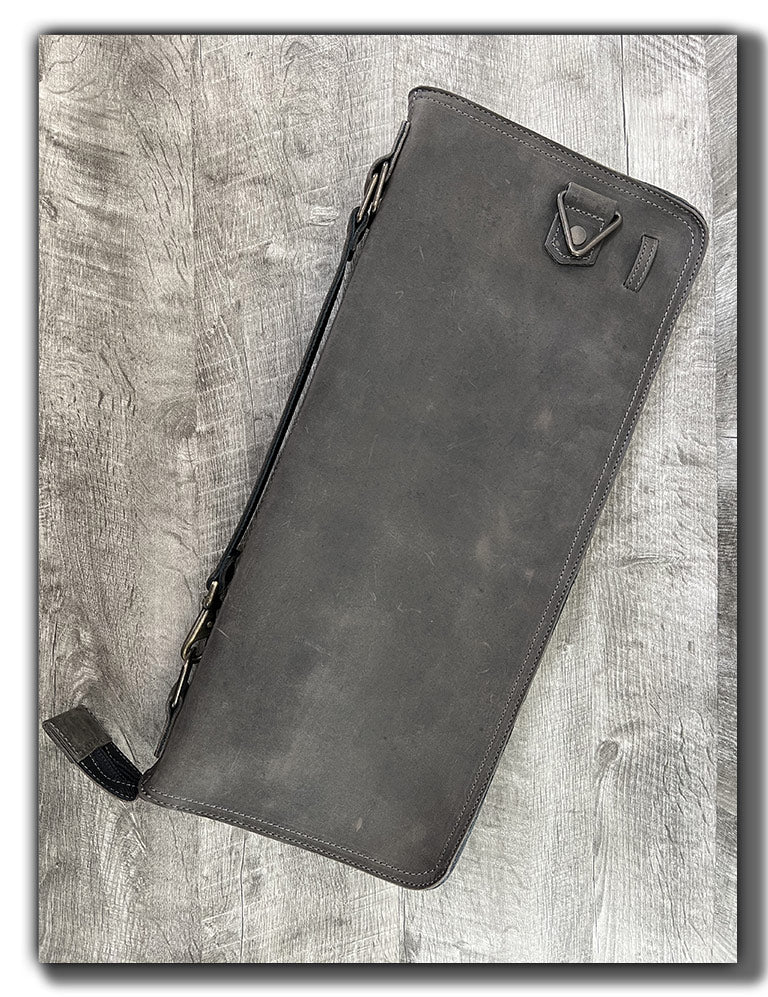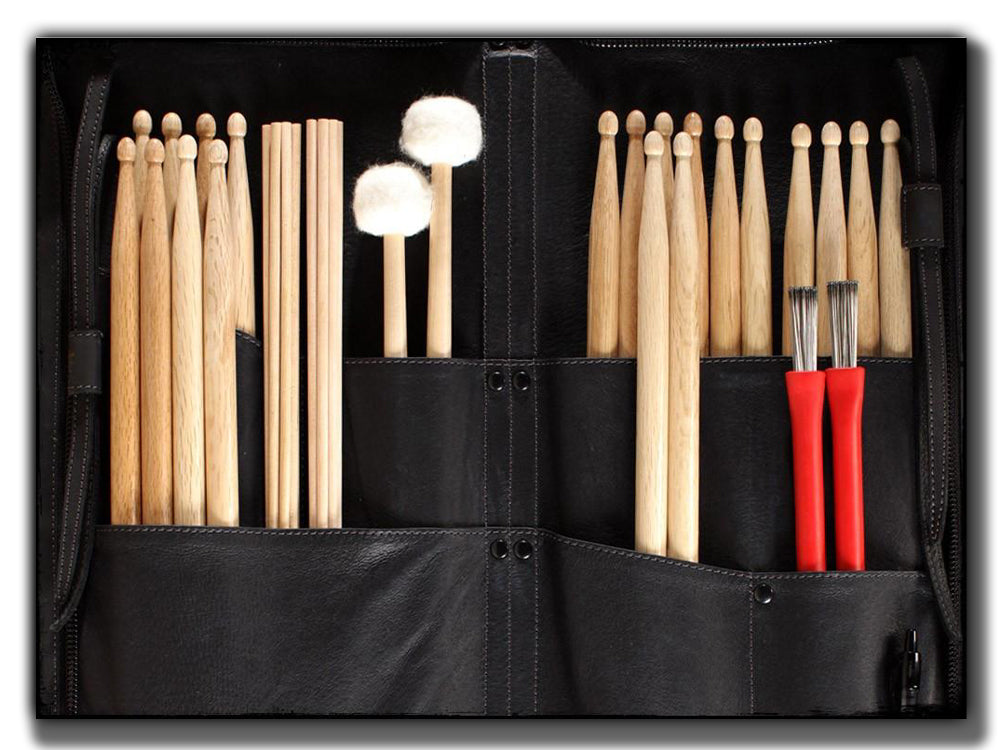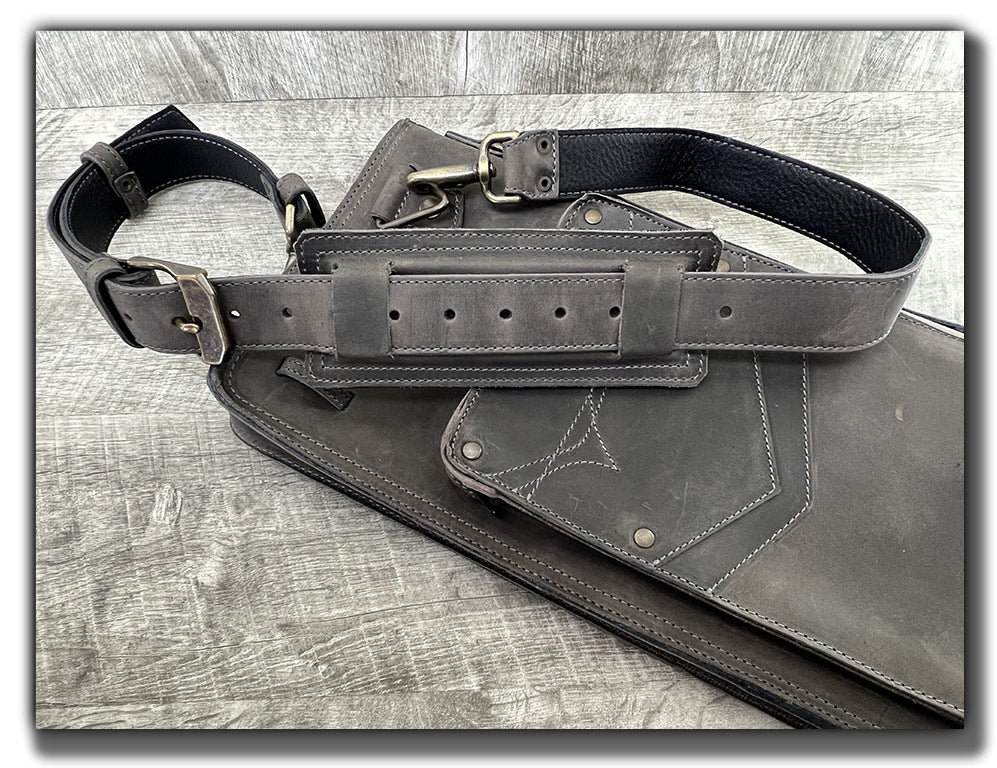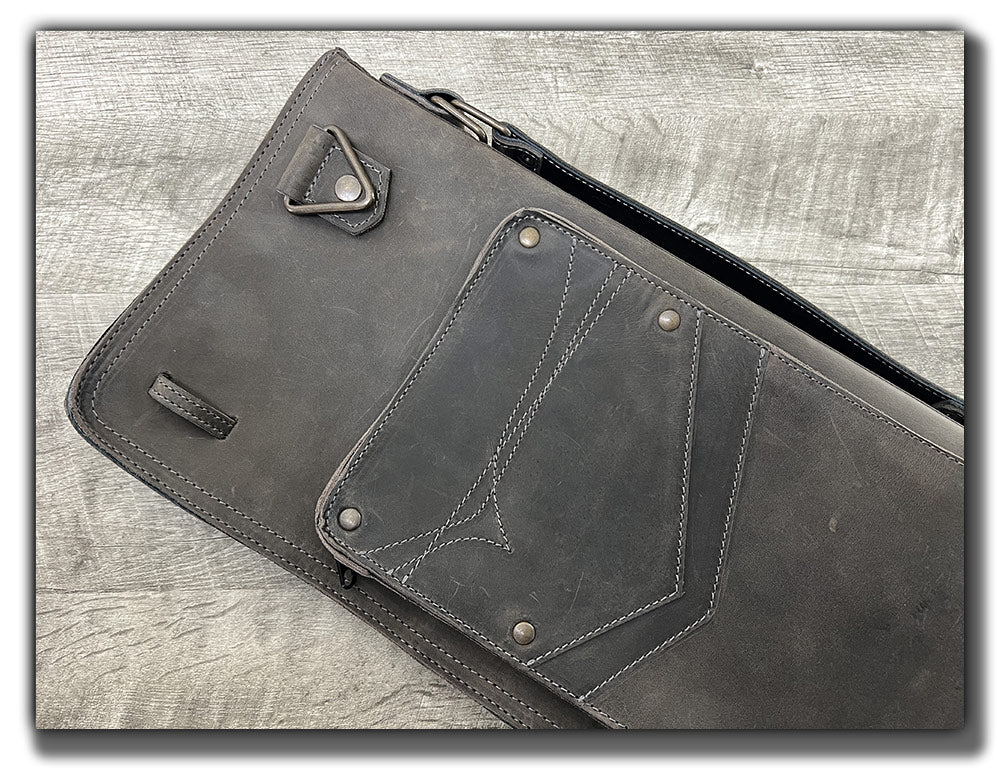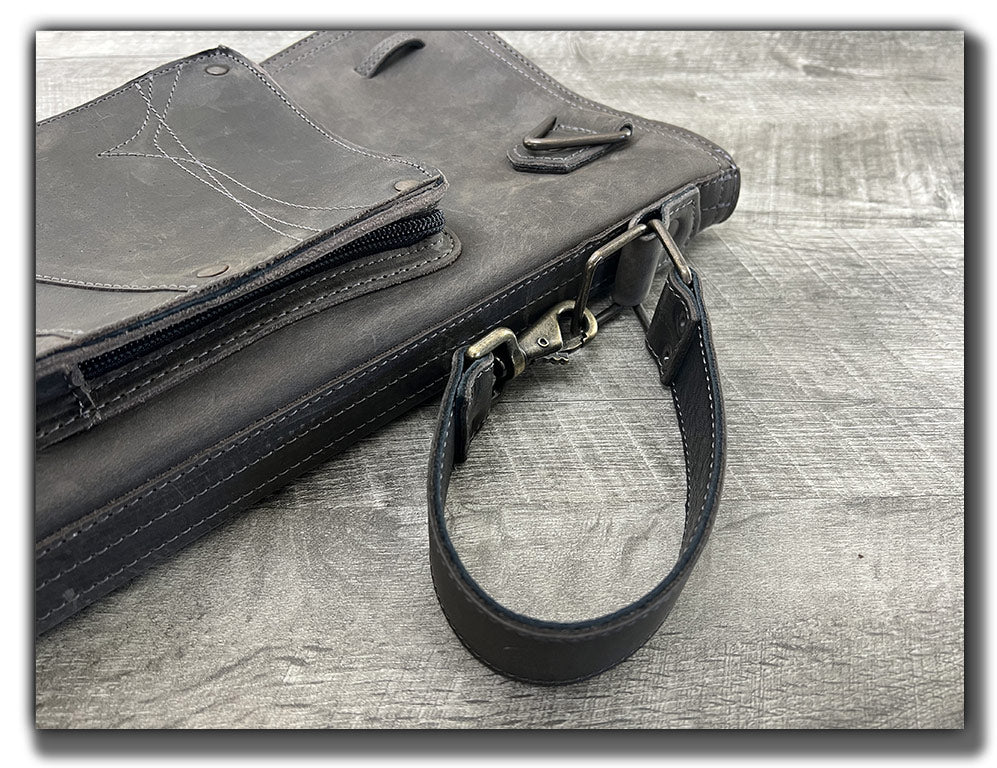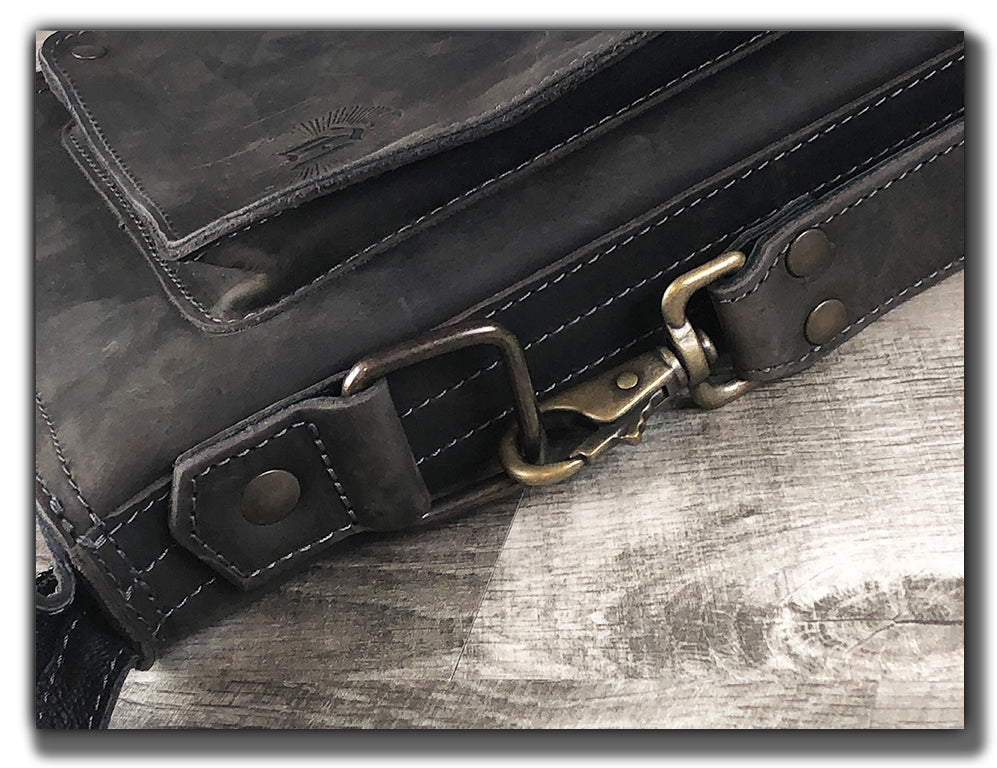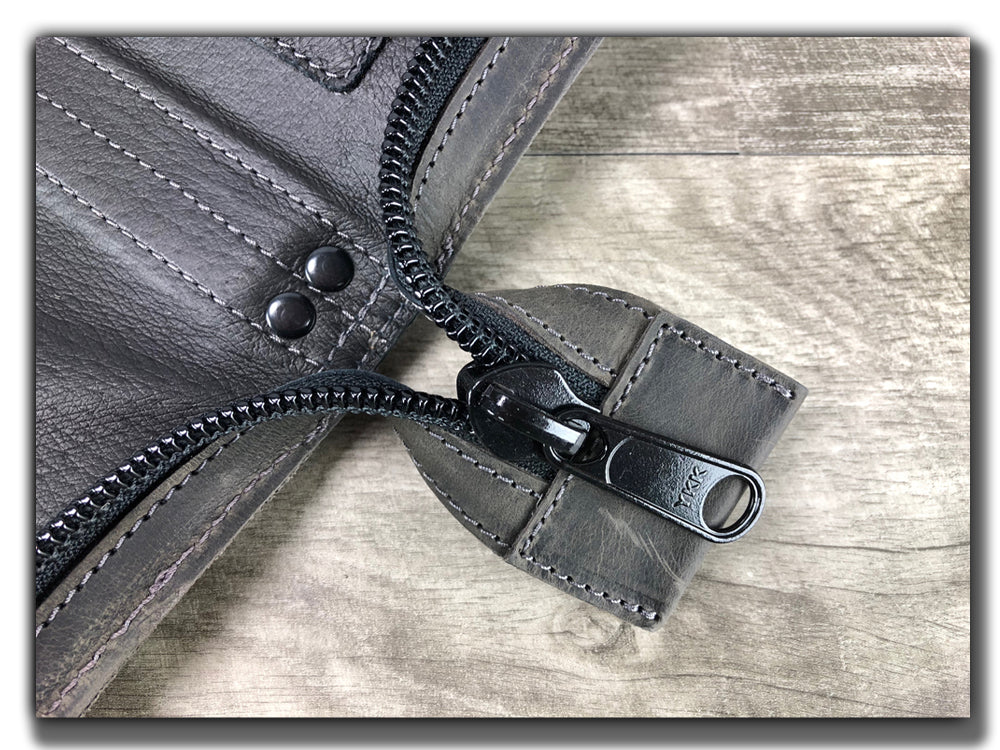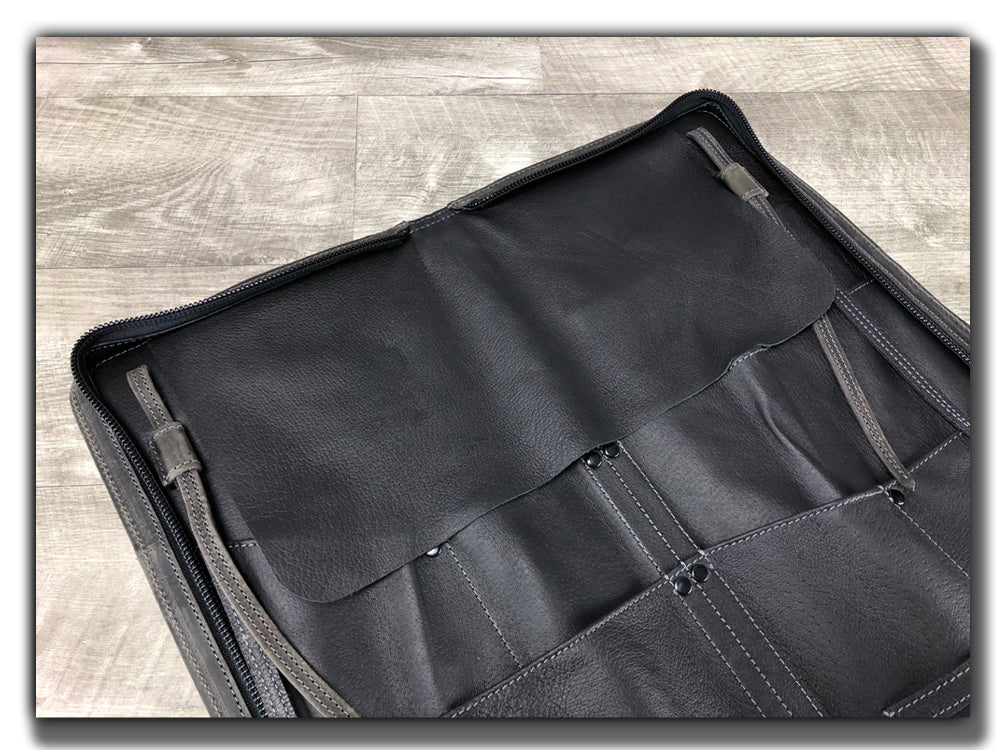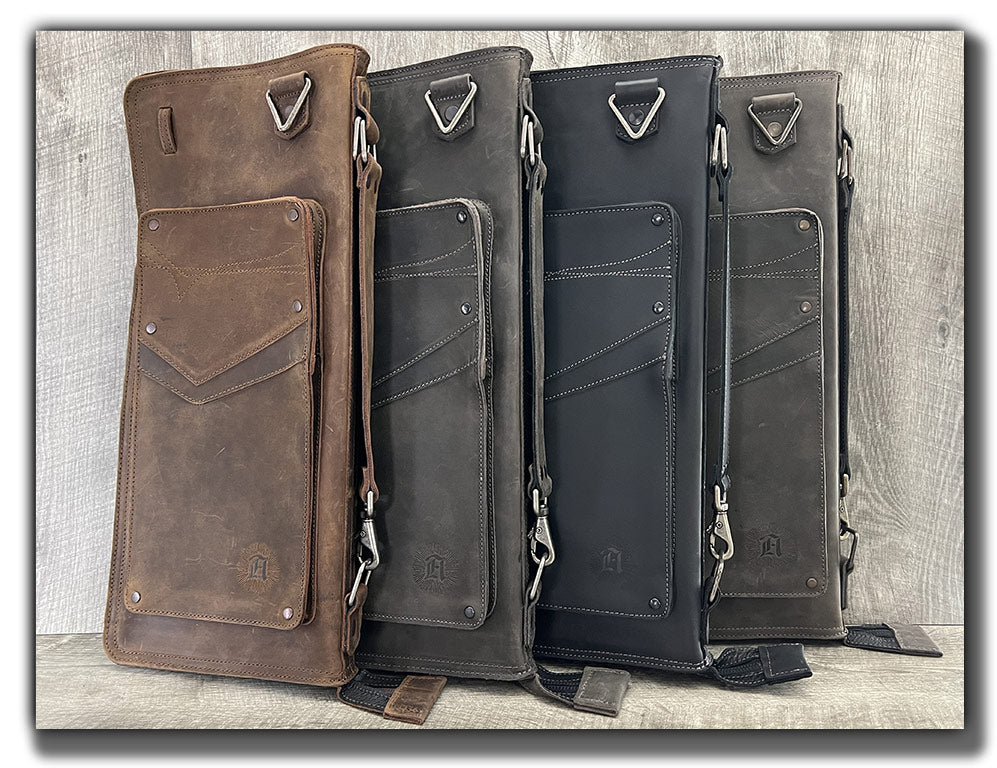 "The Seville" Drum Stick Bag - Aged Steel / Antique Brass - Limited Edition
"The Seville"
Like the Windsor V8 in a '65 Mustang, drummers are the high-octane propulsion largely concealed beneath the band's flashy body. Guitarists, we get to be the front end, the headlights, the deep bucket seats, the dashboard — fuzzy dice optional. But without the backbeat, without that unerring percussive foundation, well, I don't need to tell you. The secret of rock 'n' roll is revealed at the first rehearsal: a band is only as good as its drummer.
In fact, a great drummer can lift everyone and everything higher while, without rock-solid hands on the kit, forget it. Nothing is happening.
I'm a guitarist, focused on guitars, but my respect for what drummers do could not be higher, and their unique brand of driven is so naturally aligned with the relentless breakaway spirit of Anthology, that designing this constructive leather salute, a case for their firing pistons, was a decision that made itself.
Sticks will come and splinter, as they should, burned up like fuel, but The Seville drumstick bag is built to keep time forever, braving the beatings of the road while burnishing beautifully with every mile, capturing and expressing the solid, unrelenting journey of the drummer in all its varied tempos.
My drum-pounding brothers and sisters deserve nothing less. Salute.
Our stick bags are made to last, using the absolute finest full-grain leathers and the strongest industrial grade threads. To top it off, our leather burnishes and beautifies with use. All of our leathers have their natural marks, scrapes and scars, which means these stick bags have loads of raw, rugged personality.
Features:
Rugged full-grain leather
6 interior pouches
Padded removable shoulder strap
Two-way side handle
1 exterior zippered pouch
Steel beam supported spine
Leather ties for attaching to drum
Highest industrial grade thread
Rivet support at stress points
Industrial grade zippers
Dimensions:
Weight: 5 lbs.
Height – 20"
Width – 9"
Depth – 2"