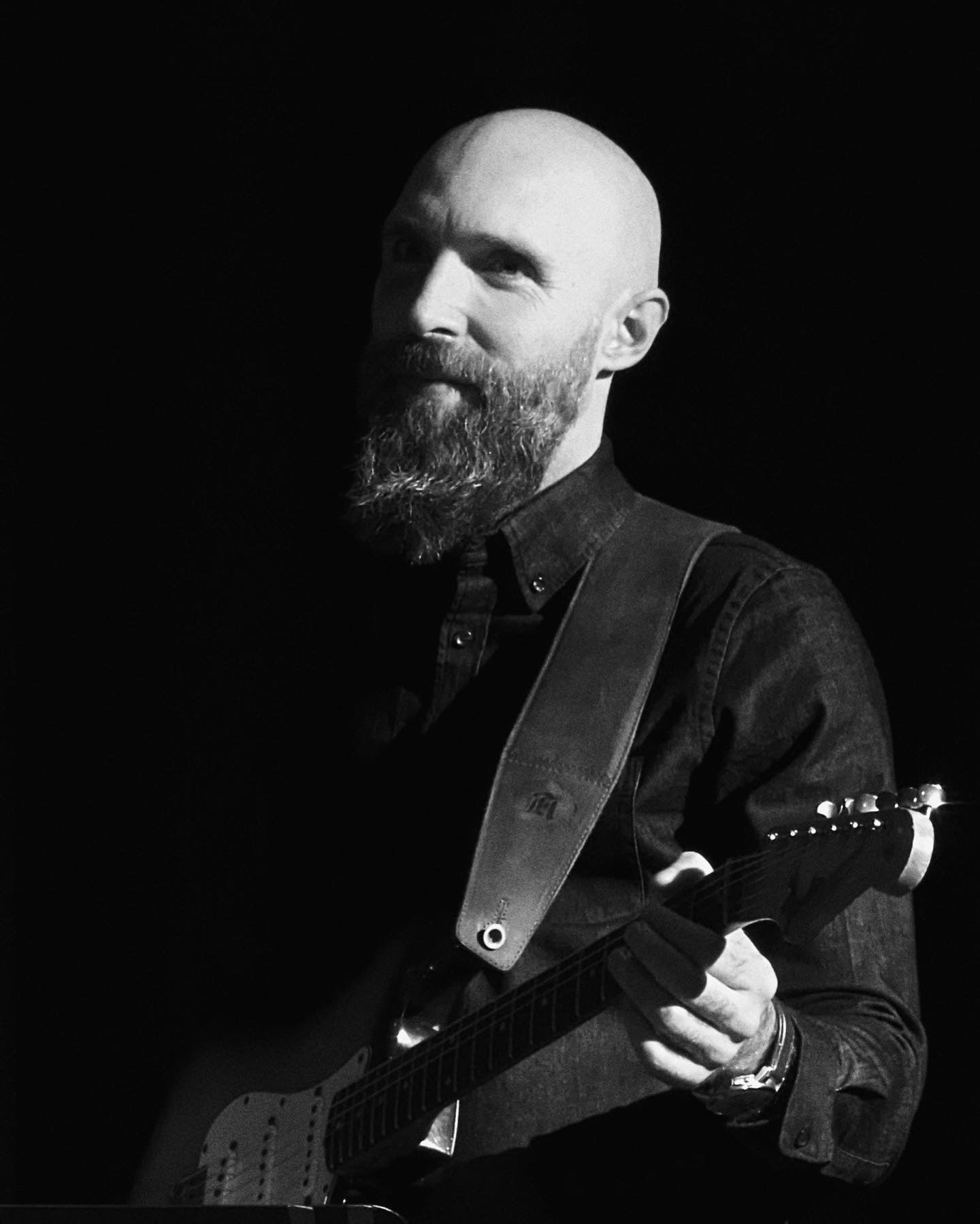 JORDAN PETERS
GUITARIST | PRODUCER | BEATMAKER | MUSICAL DIRECTOR | TEACHER
Jordan Peters is a Canadian born, New York based guitarist, producer, beatmaker, musical director and teacher whose influences range from jazz, hip-hop, blues, folk, rock, funk, soul and electronic music.  He has worked, toured, performed and recorded with numerous artists such as Lauryn Hill, Jon Batiste, The Weeknd, NAS, Billy Porter, Quiñ, The Roots, Andra Day, Antonio Sanchez, Jon Bellion, Tony Allen, Femi Kuti, Darlene Love, Bokanté, Alex Clare, Quinn XCII, Renee Neufville, Becca Stevens, Chien Chien Lu, Shoshana Bean, Betty Buckley, AHI, Vassy, Malika Tirolien, Elise Testone, Thana Alexa, Sarah Elizabeth Charle, Jesse Fischer, Linda Briceño, and Bryan Adams.  He has appeared on the Tonight Show, NPR Tiny Desk, Austin City Limits, The View, CBS This Morning, NBC's Annual Christmas Tree Lighting, BET Black Girls Rock. 
He is the Musical Director for the Tony Award Winning singer, actress and original Hamilton Cast star Renée Elise Goldsberry, as well as Broadway star and Recording Artist Joshua Henry.
Released in 2021, his full length debut album as a leader, entitled "Dreams", is a 12-song instrumental album - with one vocal feature - that blends electronic, jazz, indie, experimental, beat and ambient elements, drawing from many of Jordan's musical inspirations.  His 1st single "Float", featuring drummer Obed Calvaire (SF Jazz Collective) was featured on NPR's All Songs Considered "Best Music Of October 2021" podcast. The album features several New York City musicians, including veteran drummer Obed Calvaire (SF Jazz Collective), vocalist Mike "Maz" Maher (Snarky Puppy), woodwind genius Sly5thAve (Ghost Note), violinist Lisanne Tremblay, drummer David Frasier (SZA) and multi-instrumentalist Jesse Fischer.
He also works as a Content Creator for Output, a renown music software company based out of Los Angeles California, producing content for their sample library Arcade, notably their successful TAPED line, which focuses on Dowtempo/Vaporwave sounds and rhythms. He also teaches for Sonora Guitar Intensive, a world class guitar online course, as well as Musical-Mentors, a NYC based non-profit which free one-to-one music instructions to students who wouldn't otherwise have access to lessons.
In 2015, he collaborated with Brooklyn native singer/flutist Melanie Charles on a project called "Rat Habitat"; a mix of electro/soul/indie rock.  Their co-produced EP "Guns That Shoot Bubbles" was released in May of 2015, and has gotten many powerful reviews on internationally recognized online blogs such as Okayplayer, AfroPunk, Soulbounce and Ebony. Past production releases include Canadian songstress Sarah MK's album "Worth It" which received the "Editors Pick" at the 2011 world renown "Montreal International Jazz Festival"